Klinger Educational Products
Regular price
Sale price
$2,900.00
Unit price
per
Sale
Sold out
Torsion Pendulum (34600)
For the investigation of free rotary oscillations at different damping's (aperiodic, creeping and limit adjustment) and of forced oscillations (resonance curves, phase changes between exciter and resonator). Oscillation system consisting of ball-bearing wheel, which is connected to the driving rod via a spiral spring. Driven via eccentric by an electromotor with fine and coarse speed adjustment. Damping by electromagnetic eddy-current brake. With scale ring and pointers at exciter and resonator; can also be used for shadow projection. Includes electromotor mounted on base plate.
Technical Data:
Natural frequency: 0.5 Hz approx. Exciter frequency: 0 to 1.3 Hz(continuously adjustable) Connections: Motor: 24 V d.c., 0.7 A,via 4-mm socketseddy-current brake: max. 2 A (appr. 15 V d.c.)via 4-mm sockets Dimensions: 40 cm x 14 cm x 27 cm Weight: 4 kg
Klinger Educational Products highly recommends as an additional method of conducting this experiment: The IR Position Detector (IRPD) which enables automatic measurement of the motion of the lead balls in the gravitation torsion balance.  332 11 IR position detector.
Additional apparatus that can be purchased for use with this item:
Plug-in power supply 562 793
Power supply 521 545
For demonstrations:
Stopclock 313 05
Demo-multimeter (2x) 531 900
Connecting leads For students 'experiments
Stopclock 313 07
Multimeter LD-analog 20 531 120
Connecting leads
For registation with CASSY: Sensor CASSY USB 524 010USB CASSY Lab 524 200 BMW box 524 032 Motion sensing element 337 631 Multicore cable 6 pole 501 16
INSTRUCTIONS FOR USE PLEASE CLICK HERE
Share
View full details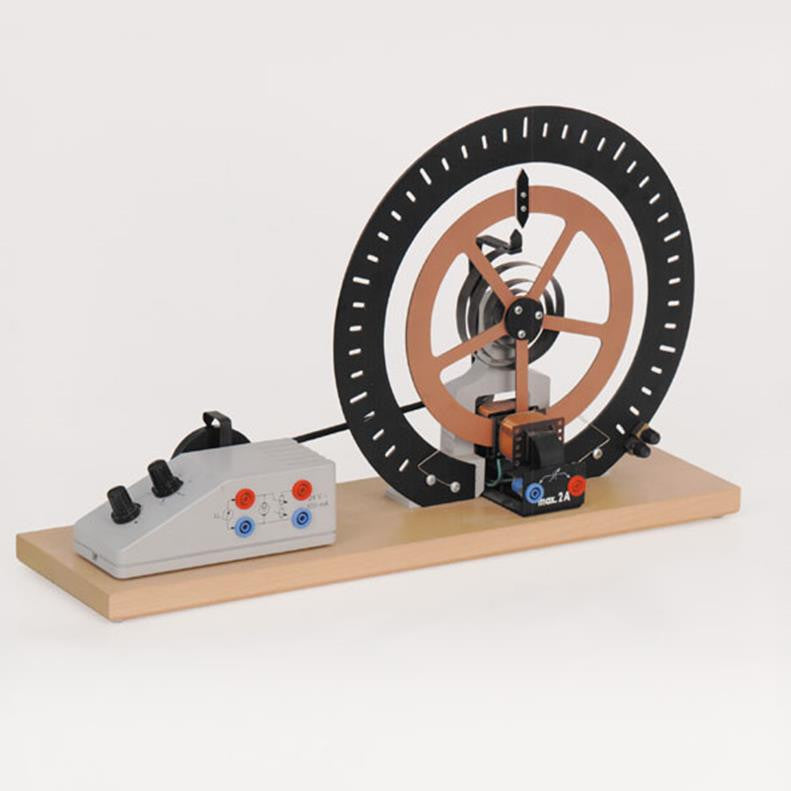 Do you need a formal quote for your purchasing department?
Add your products to the shopping cart. Then, at checkout, click "Request A Quote."
 Your cart will be emailed and saved for either you or your administrator to come back and execute the order.