Klinger Scientific
Regular price
Sale price
$275.00
Unit price
per
Sale
Sold out
Klinger Scientific Ripple Tank
Transparent acrylic plastic ripple tank, supported in a sturdy plastic frame which has recesses to hold four legs with leveling feet. The tank edges are shaped to minimize undesired reflections. Tank has a drain hole closed by a rubber stopper. With two light alloy uprights to carry a horizontal rippler support rod which is adjustable for height. The ripple assembly, elastically suspended from the support rod, consists of a 4 – 6 V DC motor mounted on a wooden beam. The motor has an eccentric weight which causes the beam to oscillate. Two-point sources are provided by two plastic spheres, each mounted on a right-angle rod. A metal rod is fixed centrally into a socket in one short side of the frame to afford support to the illuminant. Overall size of the tank 580 x 500 x 80 mm, window area 370 x 280 mm, height of tank above bench level (with legs attached) approx. 375 mm. Complete with following accessories:-
Two straight obstacles of aluminum alloy length 130 mm.
One straight obstacle length 40 mm.
One curved reflector radius 200 mm.
One trapezoidal plastic plate for refraction.
One wood hand wave roller.
One water dropper.
One pkt. rubber bands.
One foam plastic sponge.
One illuminant with a 12 V, 24 W lamp mounted in a lamp house and provided with a long supporting rod which can be attached to a retort stand. With instructions. Without power supply
Description:
A constructive and functional way to demonstrate all types of waves and wave motion when using this 23 x 20 x 3 in. ripple tank supported on 4 legs with leveling feet.
The tank edges are shaped to minimize undesired reflections.
Tank has a drain hole closed by a rubber stopper.
Two light alloy uprights to carry a horizontal rippler support rod which is adjustable for height.
The ripple assembly elastically suspended from the support rod consists of a 4-6 V DC motor mounted on a wooden beam.
The motor has an eccentric weight which causes the beam to oscillate.
Two point sources are provided by two plastic spheres each mounted on a right angle rod.
A metal rod is fixed centrally into a socket in one short side of the frame to afford support to the illuminant.
Share
View full details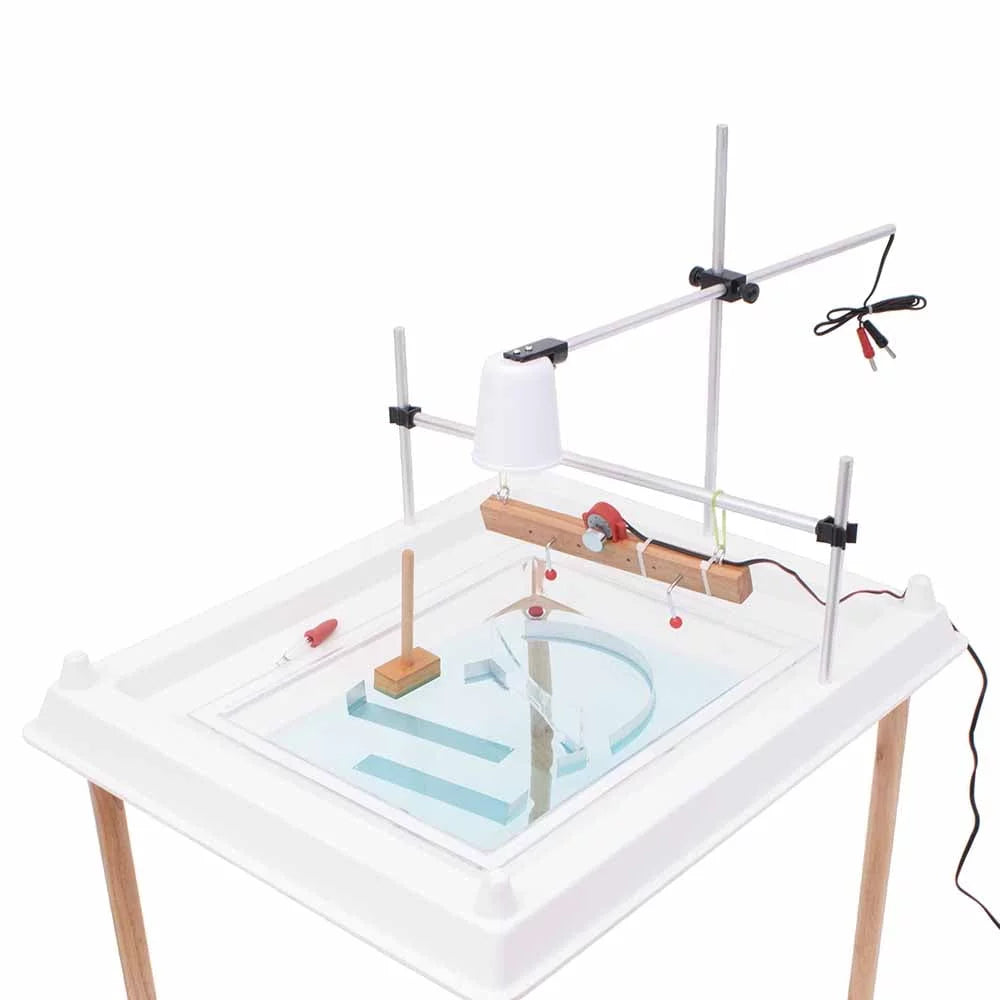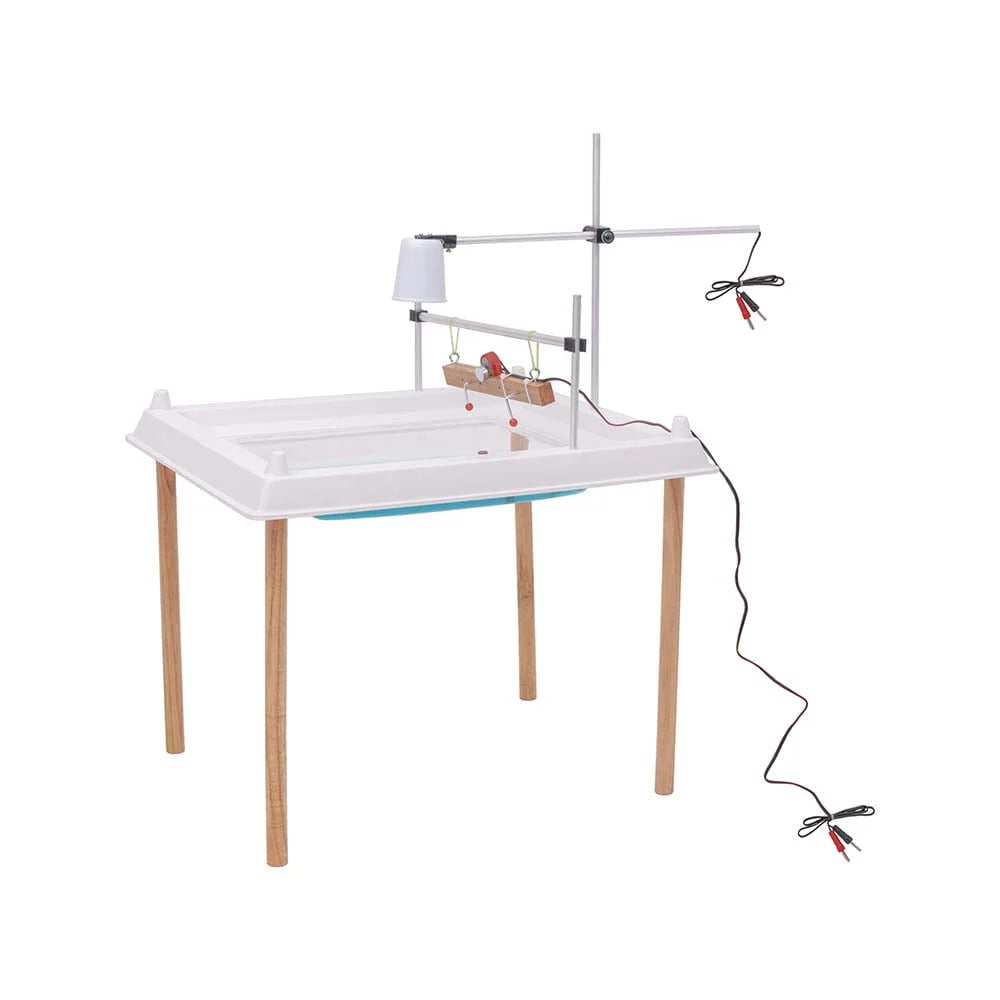 Do you need a formal quote for your purchasing department?
Add your products to the shopping cart. Then, at checkout, click "Request A Quote."
 Your cart will be emailed and saved for either you or your administrator to come back and execute the order.