Klinger Educational Products
Regular price
Sale price
$560.00
Unit price
per
Sale
Sold out
Biotite
Biotite is a common phyllosilicate mineral within the mica group, with the approximate chemical formula K(Mg,Fe) 3AlSi 3O 10(OH) 2. More generally, it refers to the dark mica series, primarily a solid-solution series between the iron-endmember annite, and the magnesium-endmember phlogopite; more aluminous end-members include siderophyllite. Biotite was named by J.F.L. Hausmann in 1847 in honor of the French physicist Jean-Baptiste Biot, who, in 1816, researched the optical properties of mica, discovering many properties.
Biotite is a sheet silicate. Iron, magnesium, aluminum, silicon, oxygen, and hydrogen form sheets that are weakly bound together by potassium ions. It is sometimes called "iron mica" because it is more iron-rich than phlogopite. It is also sometimes called "black mica" as opposed to "white mica" (muscovite) – both form in some rocks, and in some instances side-by-side.

Biotite is found in a wide variety of igneous and metamorphic rocks. For instance, biotite occurs in the lava of Mount Vesuvius and in the Monzoni intrusive complex of the western Dolomites. It is an essential phenocryst in some varieties of lamprophyre. Biotite is occasionally found in large cleavable crystals, especially in pegmatite veins, as in New England, Virginia and North Carolina. Other notable occurrences include Bancroft and Sudbury, Ontario. It is an essential constituent of many metamorphic schists, and it forms in suitable compositions over a wide range of pressure and temperature. It has been estimated that biotite comprises up to 7% of the exposed continental crust.

The largest documented single crystals of biotite were approximately 7 m2 (75 sq. ft.) sheets found in Iceland, Norway

Biotite is used extensively to constrain ages of rocks, by either potassium-argon dating or argon-argon dating. Because argon escapes readily from the biotite crystal structure at high temperatures, these methods may provide only minimum ages for many rocks. Biotite is also useful in assessing temperature histories of metamorphic rocks, because the partitioning of iron and magnesium between biotite and garnet is sensitive to temperature.
This model is hand made in the USA by Klinger Educational Products. This is a permanent structure. We only use grade A materials. The 1 inch balls are made of hard Maplewood that includes an enameled painted finish. Polished steel rods are used to connect the wooden balls together.

Biotite contains  160  -  1 inch balls.
Share
View full details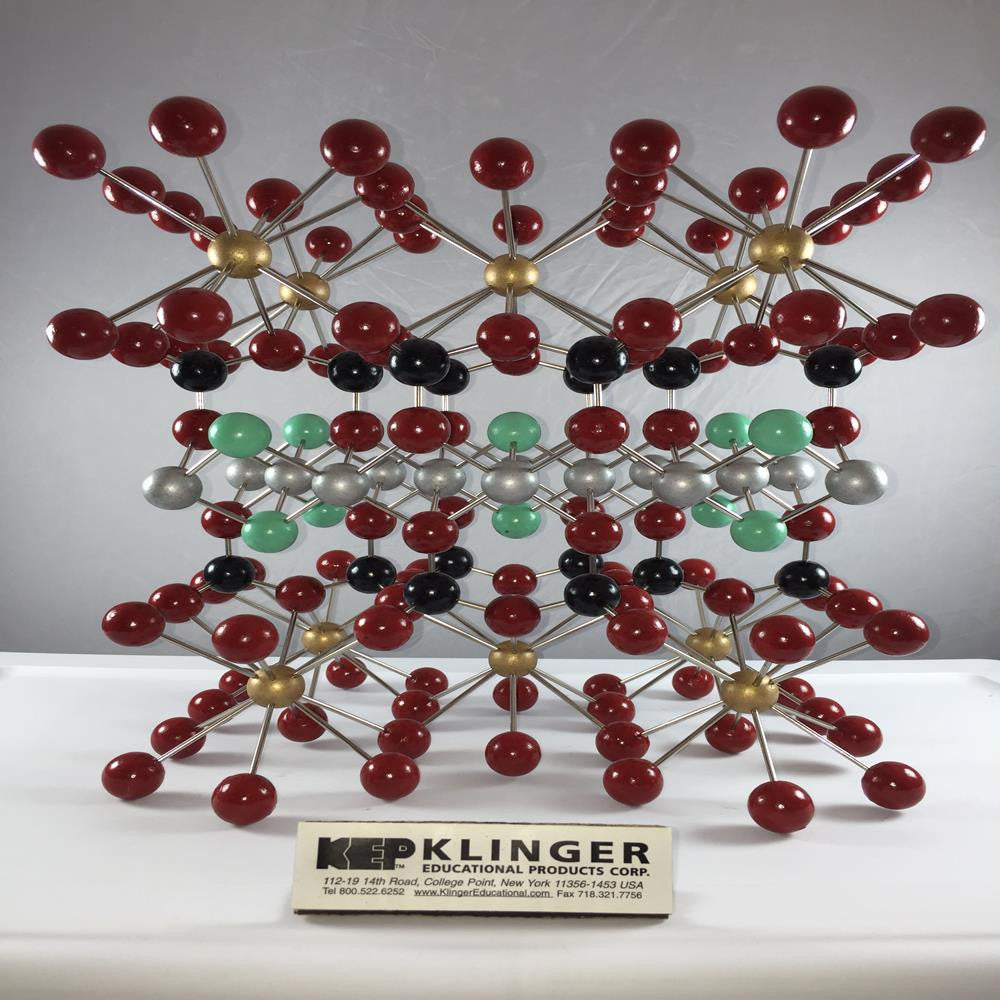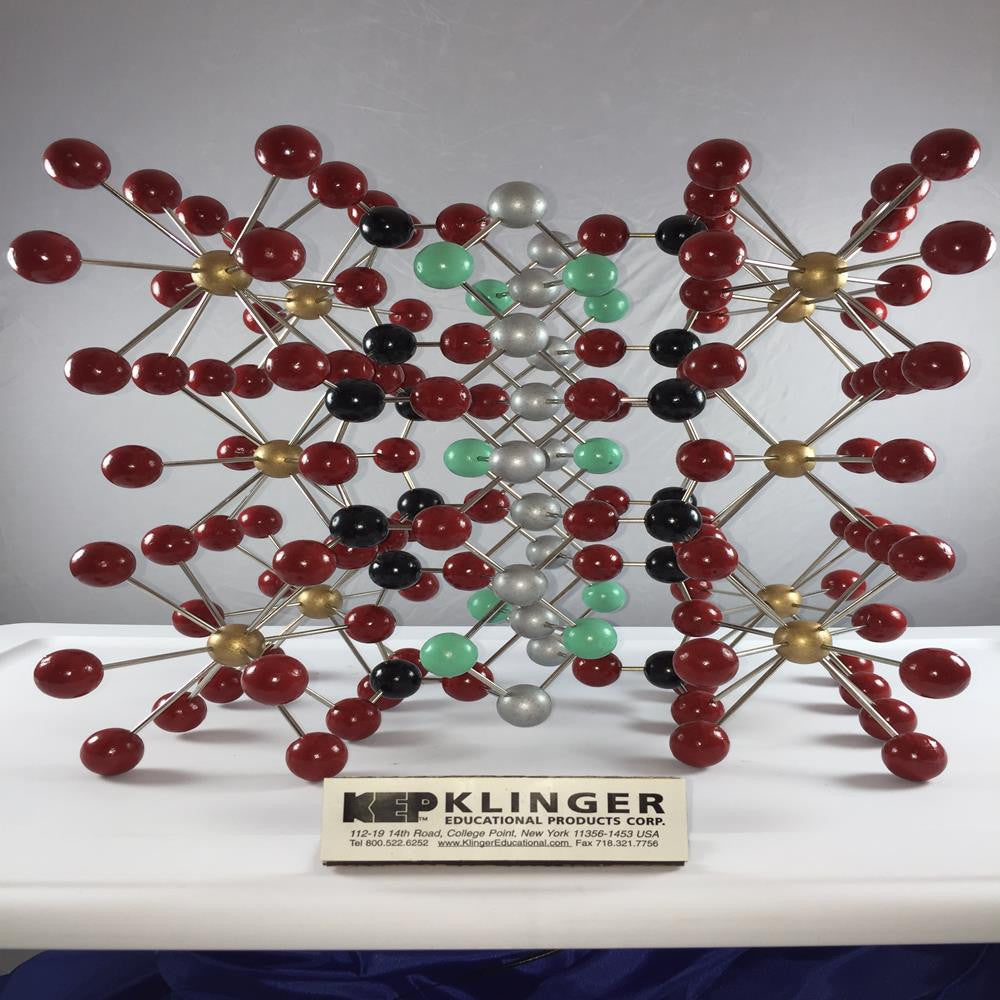 Do you need a formal quote for your purchasing department?
Add your products to the shopping cart. Then, at checkout, click "Request A Quote."
 Your cart will be emailed and saved for either you or your administrator to come back and execute the order.