Klinger Educational Products
Regular price
Sale price
$895.00
Unit price
per
Sale
Sold out
Beryl
In geology, beryl is a mineral composed of beryllium aluminum cyclosilicate with the chemical formula Be3Al2(Si O3)6. The hexagonal crystals of beryl may be very small or range to several meters in size. Terminated crystals are relatively rare. Pure beryl is colorless, but it is frequently tinted by impurities; possible colors are green, blue, yellow, red, and white. The name "beryl" is derived (via Latin: beryllus, Old French: beryl, and Middle English: beril) from Greek βήρυλλος beryllos which referred to a "precious blue-green color-of-sea-water stone"; akin to Prakrit verulia,veluriya ("beryl"). The German word Brille and the Dutch word bril (eyeglasses) are also derived from Prakrit verulia. The term was later adopted for the mineral beryl more exclusively.

Beryl of various colors is found most commonly in granitic pegmatites, but also occurs in mica schists in the Ural Mountains, and limestone in Colombia. Beryl is often associated with tin and tungsten ore bodies. Beryl is found in Europe in Norway, Austria, Germany, Sweden (especially morganite), Ireland and Russia, as well as Brazil, Colombia, Madagascar, Mozambique, Pakistan, South Africa, the United States, and Zambia. US beryl locations are in California, Colorado, Connecticut, Georgia, Idaho, Maine, New Hampshire, North Carolina, South Dakota and Utah.

New England's pegmatites have produced some of the largest beryls found, including one massive crystal from the Bumpus Quarry in Albany, Maine with dimensions 5.5 by 1.2 m (18.0 by 3.9 ft) with a mass of around 18 metric tons; it is New Hampshire's state mineral. As of 1999, the world's largest known naturally occurring crystal of any mineral is a crystal of beryl from Malakialina, Madagascar, 18 m (59 ft) long and 3.5 m (11 ft) in diameter, and weighing 380,000 kg (840,000 lb).
This model is hand made in the USA by Klinger Educational Products. This is a permanent structure. We only use grade A materials. The 1 inch balls are made of hard Maplewood that includes an enameled painted finish. Polished steel rods are used to connect the wooden balls together.
Beryl contains 256 -  1 inch balls.
Share
View full details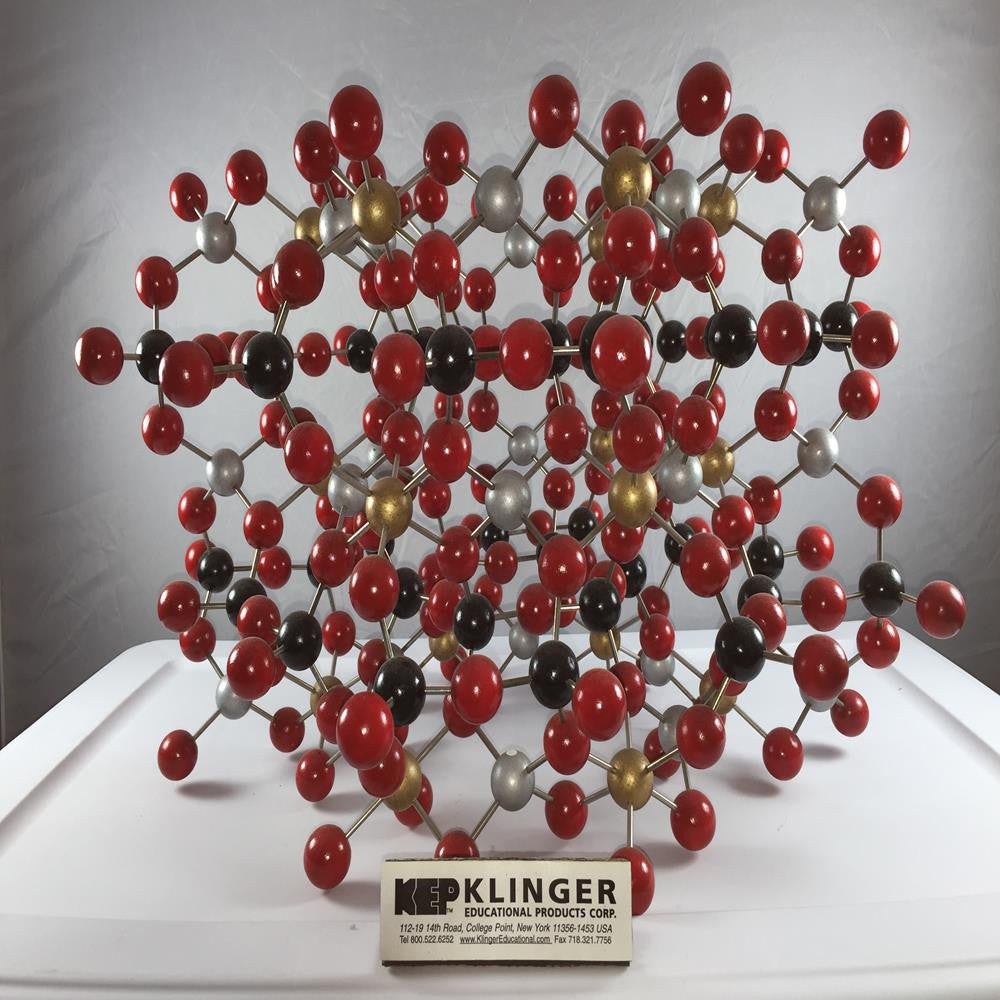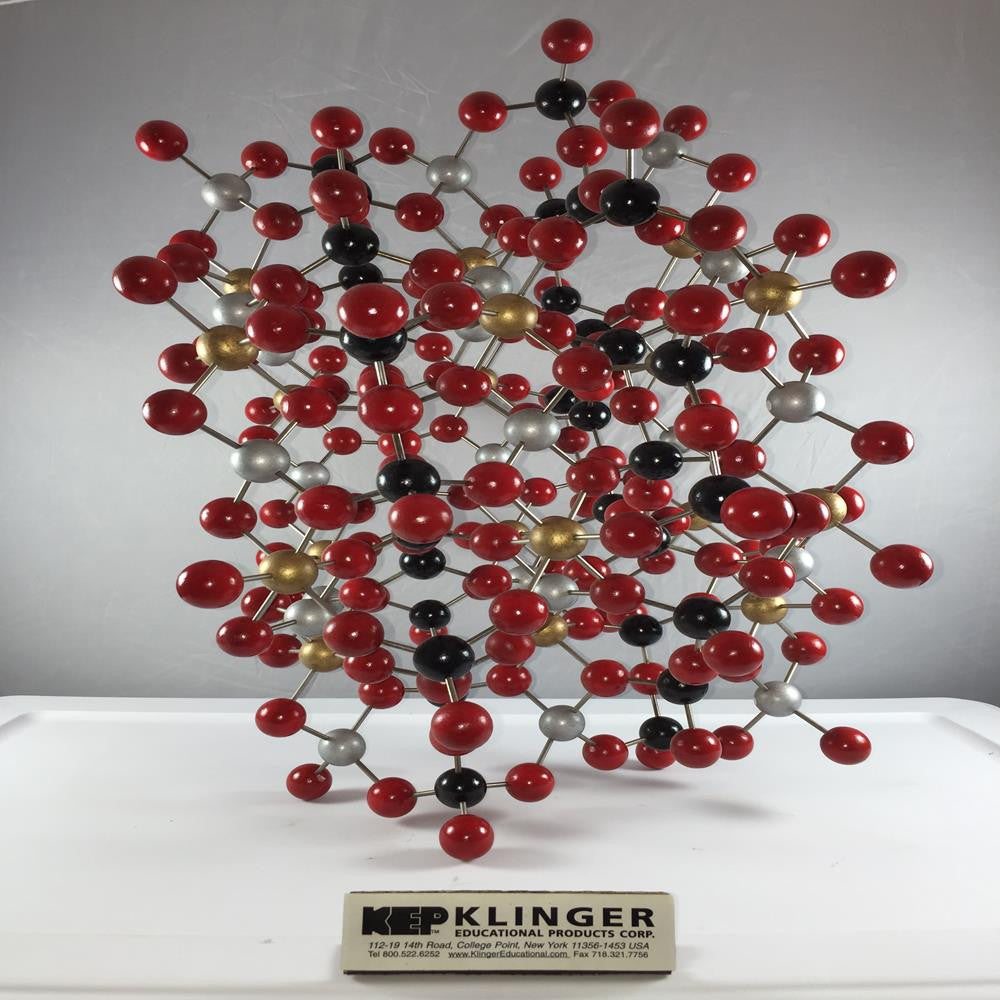 Do you need a formal quote for your purchasing department?
Add your products to the shopping cart. Then, at checkout, click "Request A Quote."
 Your cart will be emailed and saved for either you or your administrator to come back and execute the order.