Klinger Educational Products
Regular price
Sale price
$1,255.00
Unit price
per
Sale
Sold out
Garnet
Garnets are a group of silicate minerals that have been used since the Bronze Age as gemstones and abrasives.
All species of garnets possess similar physical properties and crystal forms, but differ in chemical composition. The different species are pyrope, almandine, spessartine, grossular (varieties of which are hessonite or cinnamon-stone and tsavorite), uvarovite and andradite. The garnets make up two solid solution series: pyrope-almandine-spessartine and uvarovite-grossular-andradite.

Garnets are nesosilicates having the general formula X3Y2(Si O4). The X site is usually occupied by divalent cations (Ca, Mg, Fe, Mn)2+ and the Y site by trivalent cations (Al, Fe, Cr)3+ in an octahedral/tetrahedral framework with [SiO4] occupying the tetrahedra. Garnets are most often found in the dodecahedral crystal habit, but are also commonly found in the trapezohedron habit. (Note: the word "trapezohedron" as used here and in most mineral texts refers to the shape called a Deltoidal icositetrahedron in solid geometry.) They crystallize in the cubic system, having three axes that are all of equal length and perpendicular to each other. Garnets do not show cleavage, so when they fracture under stress, sharp irregular pieces are formed (conchoidal).

This model is hand made in the USA by Klinger Educational Products. This is a permanent structure. We only use grade A materials. The 1 inch balls are made of hard Maplewood that includes an enameled painted finish. Polished steel rods are used to connect the wooden balls together.
Garnet contains  251 -  1 inch balls.
Share
View full details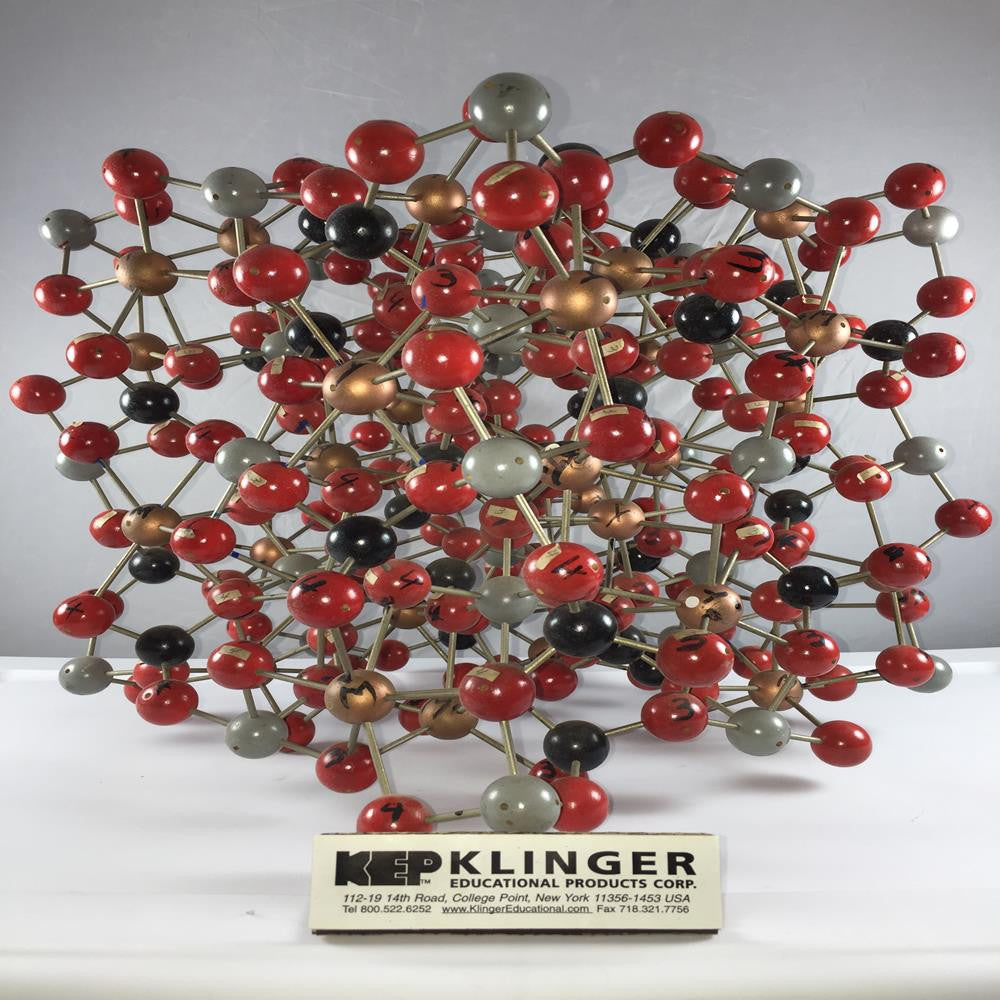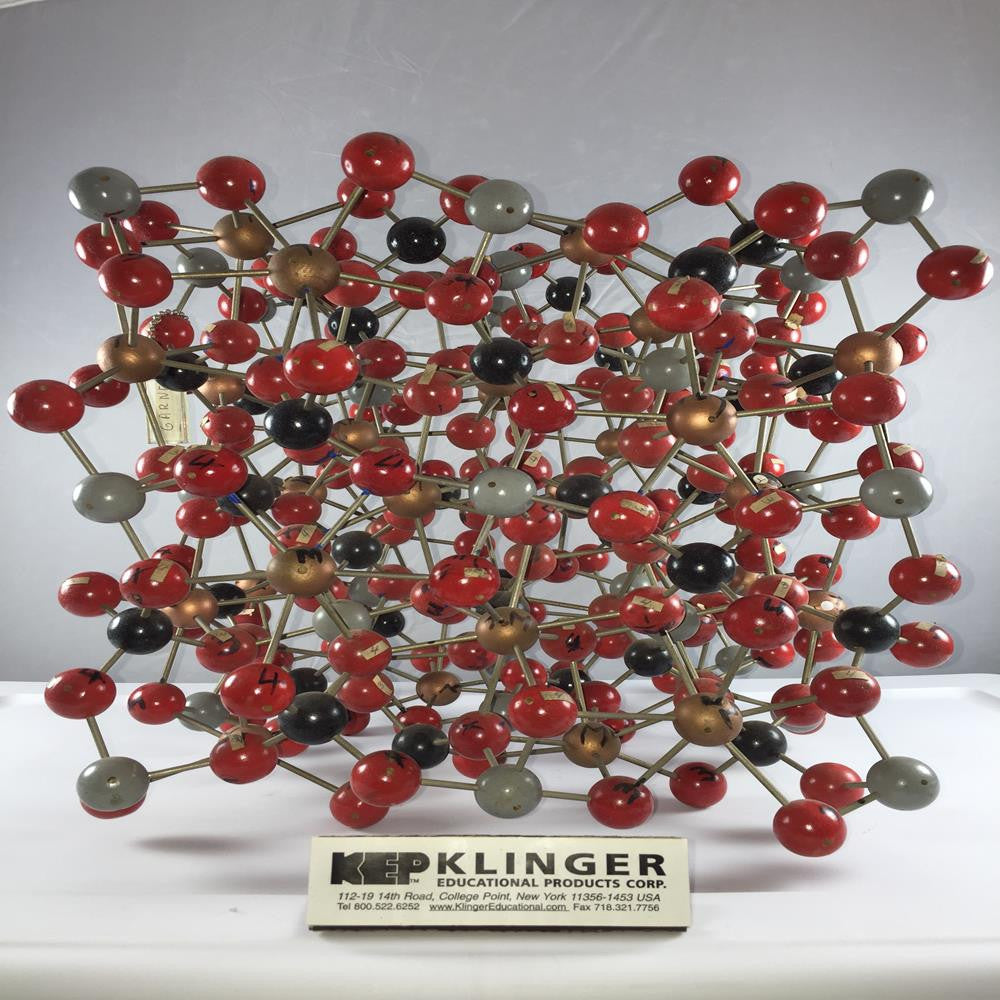 Do you need a formal quote for your purchasing department?
Add your products to the shopping cart. Then, at checkout, click "Request A Quote."
 Your cart will be emailed and saved for either you or your administrator to come back and execute the order.