Klinger Educational Products
Regular price
Sale price
$845.00
Unit price
per
Sale
Sold out
Zircon
An important gemstone of many colors, and is an historical gemstone used for thousands of years. It is sometimes looked upon as a cheap Diamond simulant, but in actuality it can be a valuable gem. Its color diversity is caused by traces of certain impurities, some of which are radioactive.
Its chemical name is zirconium silicate and its corresponding chemical formula is ZrSiO4. A common empirical formula showing some of the range of substitution in zircon is (Zr1–y, REEy)(SiO4)1–x(OH)4x–y. Zircon forms in silicate melts with large proportions of high field strength incompatible elements. For example, hafnium is almost always present in quantities ranging from 1 to 4%. The crystal structure of zircon is tetragonal crystal system. The natural color of zircon varies between colorless, yellow-golden, red, brown, blue, and green. Colorless specimens that show gem quality are a popular substitute for diamond and are also known as "Matura diamond".
The name derives from the Persian zargun meaning golden-colored. This word is corrupted into "jargoon", a term applied to light-colored zircons. The English word "zircon" is derived from "Zirkon," which is the German adaptation of this word. Red zircon is called "hyacinth", from the flower hyacinthus, whose name is of Ancient Greek origin.

This model is hand made in the USA by Klinger Educational Products. This is a permanent structure. We only use grade A materials. The 1 inch balls are made of hard Maplewood that includes an enameled painted finish. Polished steel rods are used to connect the wooden balls together.
Zircon contains  112 -  1 inch balls.
Share
View full details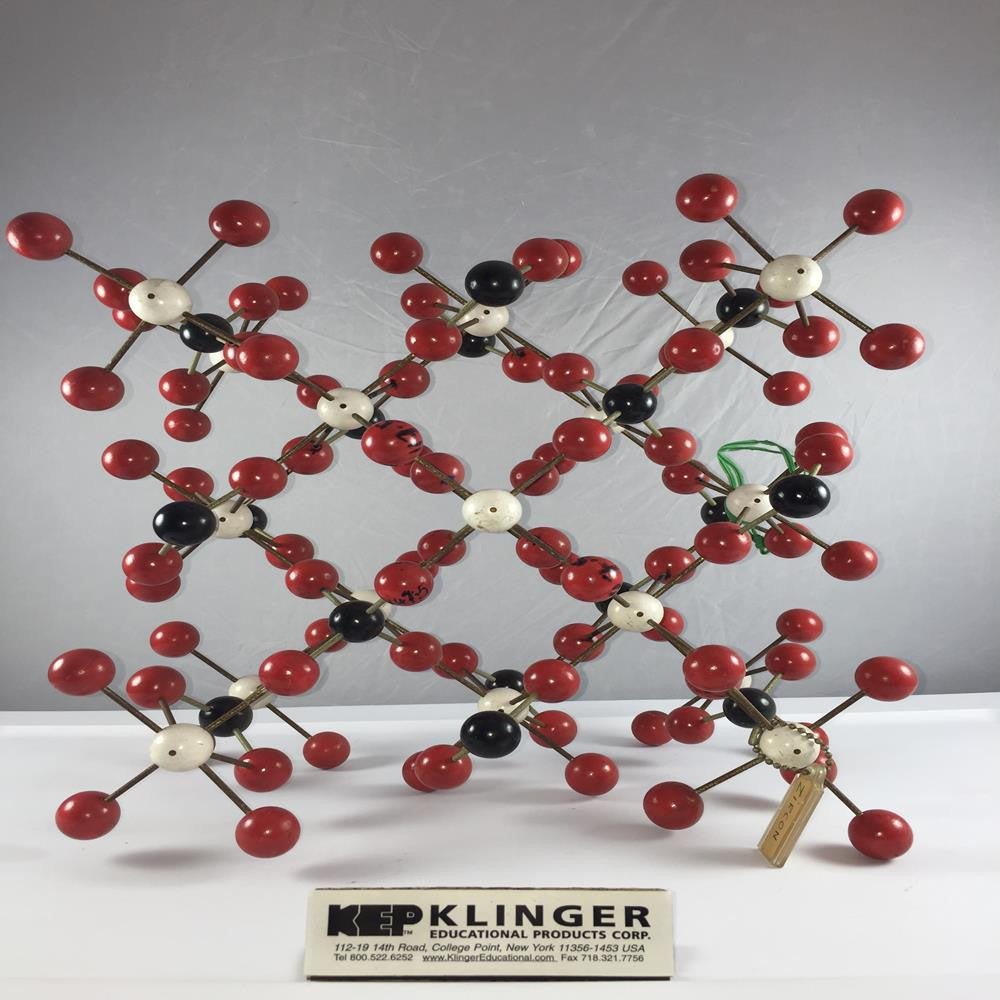 Do you need a formal quote for your purchasing department?
Add your products to the shopping cart. Then, at checkout, click "Request A Quote."
 Your cart will be emailed and saved for either you or your administrator to come back and execute the order.