Klinger Educational Products
Regular price
Sale price
$270.00
Unit price
per
Sale
Sold out
Nickeline or Niccolite
A mineral consisting of nickel arsenide (NiAs) containing 43.9% nickel and 56.1% arsenic.

Small quantities of sulfur, iron and cobalt are usually present, and sometimes the arsenic is largely replaced by antimony. This last forms an isomorphous series with breithauptite (nickel antimonide).

The main compound within nickeline, nickel arsenide (NiAs), can be prepared by direct combination of the elements:
Ni(s) + As(s) → NiAs(s)

The unit cell of nickeline is used as the prototype of a class of solids with similar crystal structures. Compounds adopting the NiAs structure are generally the chalcogenides, arsenides, antimonides and bismuthides of transition metals.
The following are the members of the nickeline group:
Achavalite: FeSe
Breithauptite: NiSb
Freboldite: CoSe
Kotulskite: Pd(Te,Bi)
Langistite: (Co,Ni)As
Nickeline: NiAs
Sobolevskite: Pd(Bi,Te)
Sudburyite: (Pd,Ni)Sb
This model is hand made in the USA by Klinger Educational Products. This is a permanent structure. We only use grade A materials. The 1 inch balls are made of hard Maplewood that includes an enameled painted finish. Polished steel rods are used to connect the wooden balls together.

Niccolite contains  46 -  1 inch balls.
Share
View full details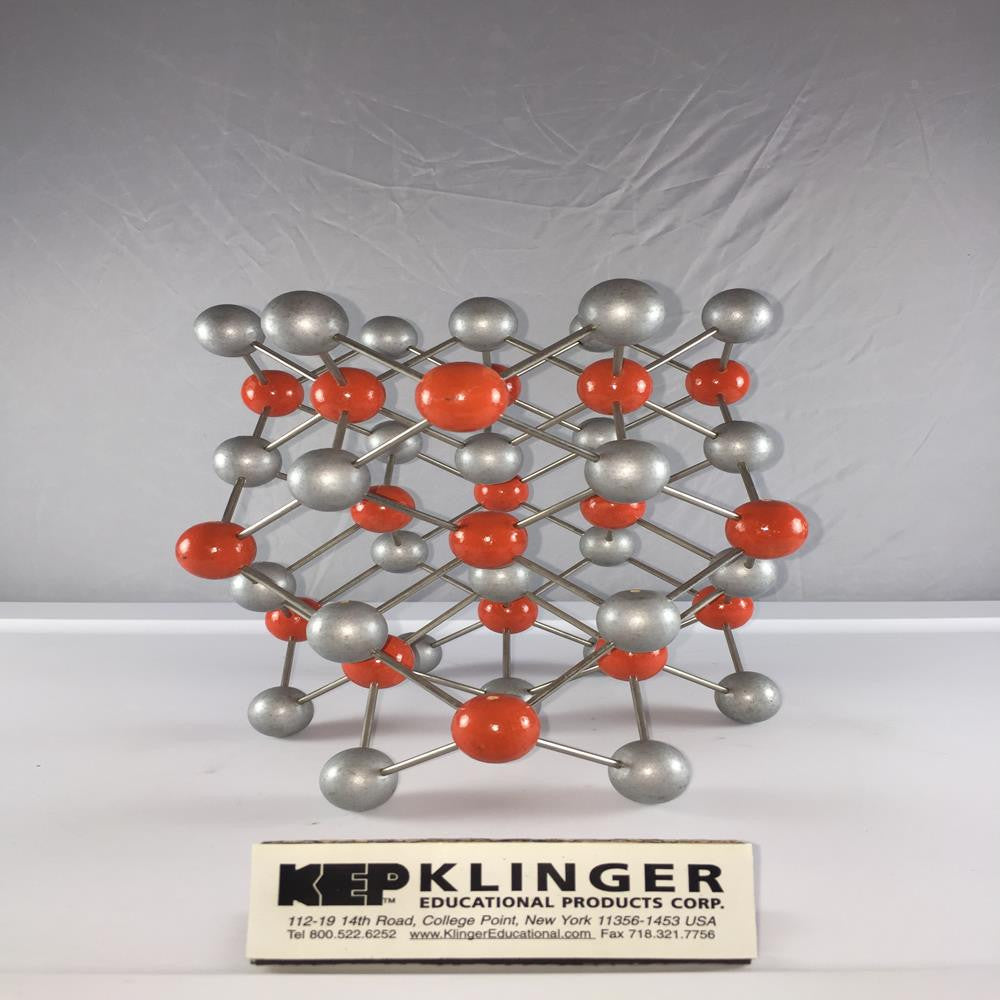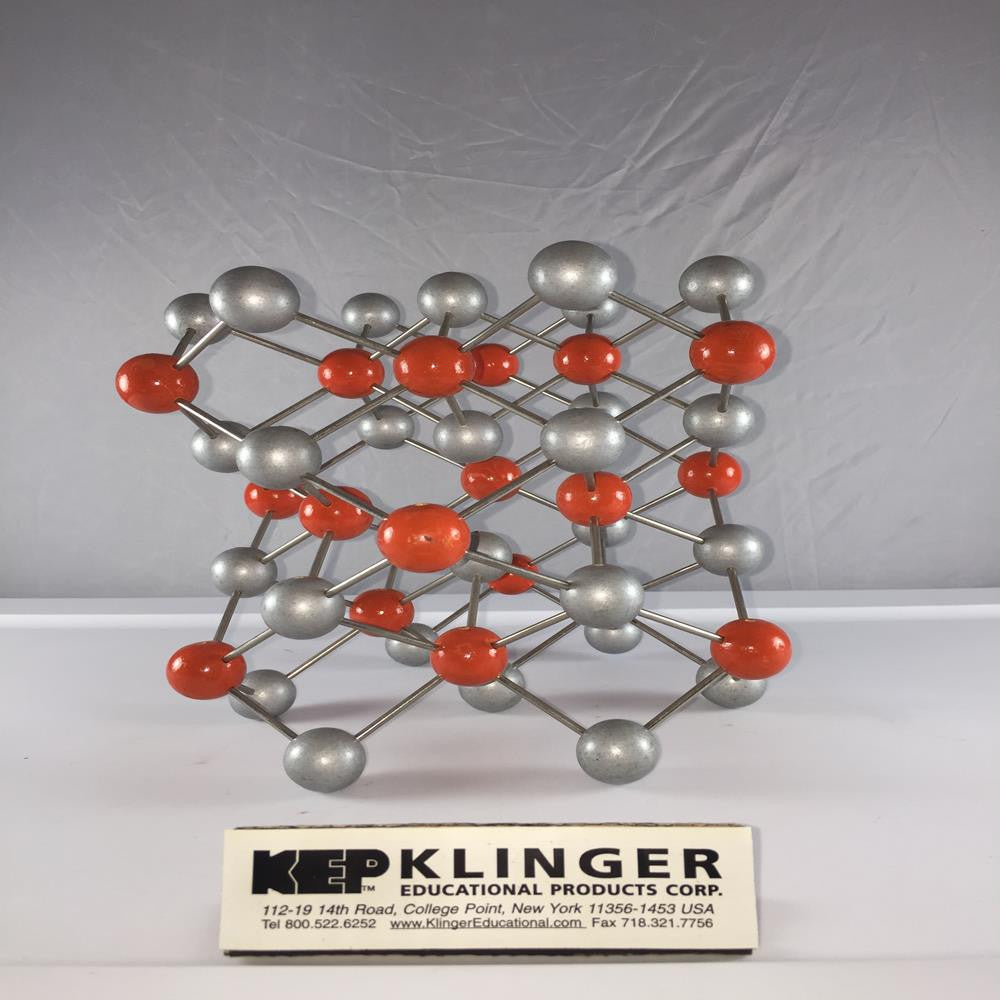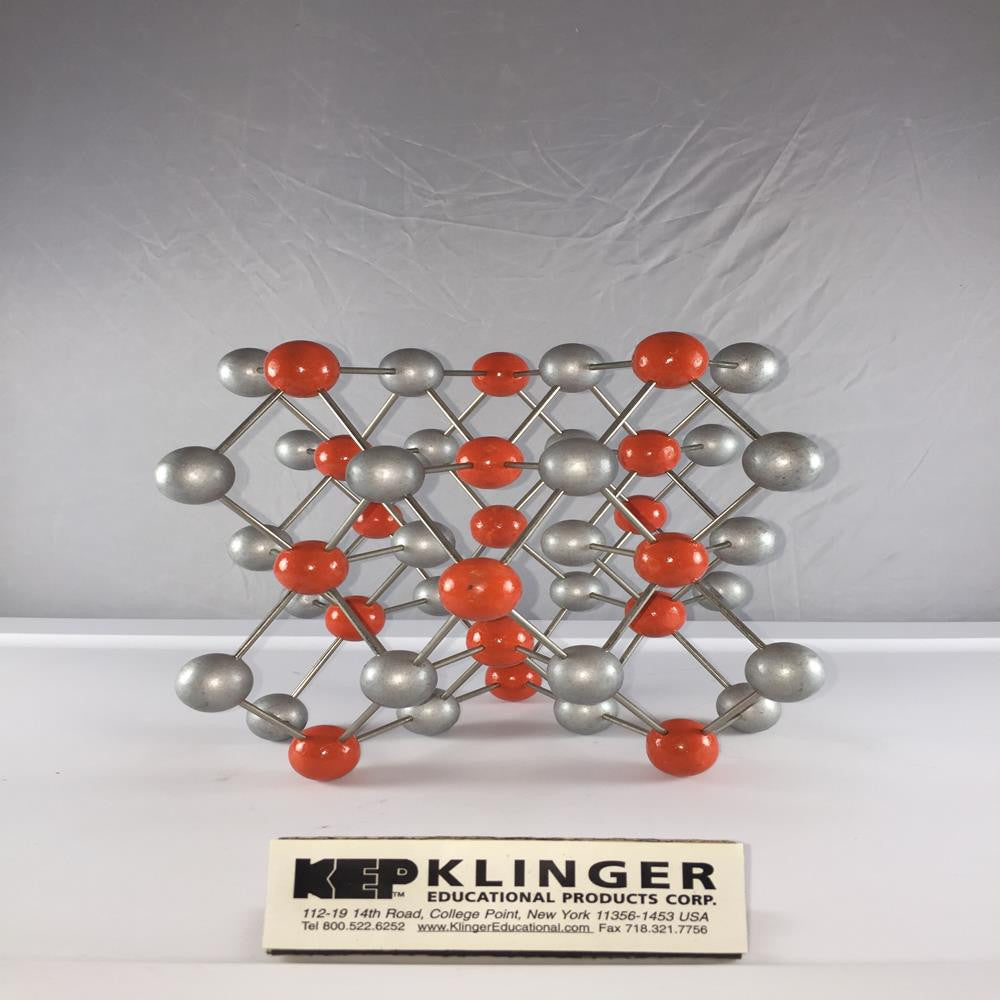 Do you need a formal quote for your purchasing department?
Add your products to the shopping cart. Then, at checkout, click "Request A Quote."
 Your cart will be emailed and saved for either you or your administrator to come back and execute the order.