Klinger Educational Products
Regular price
Sale price
$1,350.00
Unit price
per
Sale
Sold out
Montmorillonite Molecular Model
Any of a group of clay minerals and their chemical varieties that swell in water and possess high cation-exchange capacities. The theoretical formula for montmorillonite (i.e., without structural substitutions) is (OH)4Si8Al4O20·nH2O.
The montmorillonite minerals are products of volcanism and hydrothermal activity and are composed of hydrous aluminum silicates in the form of extremely small particles. They take up water between their layers, causing swelling, and change the interlayer spacing according to the mineral variety. In addition to being involved in inorganic exchange reactions, they react with and absorb some organic liquids, such as amines, glycols, glycerols, and other polyhydric alcohols. For detailed physical properties, see clay mineral. These minerals are used as bleaching earths for clarifying water, juices, and liquors and for removing colour from mineral and vegetable oils; they are also used as catalyst supports and absorbents in petroleum refining. Montmorillonites are the principal constituents of bentonite and fuller's earth. Montmorillonite-saponite originally denoted fuller's earth, and the term later was applied to the montmorillonite mineral and certain clay deposits that are apparently bentonite and to a greenish variety of halloysite. Montmorillonites are common in clays, shales, soils, Mesozoic and Cenozoic sediments, and nonmicaceous recent marine sediments. They usually occur in areas of poor drainage.

This model is hand made and is a permanent structure. We use only grade A materials including 1 inch balls made of hard maple wood which includes an enamel painted finish. Polished steel rods are used to connect the wooden balls together.
Montmorillonite  includes 252 1 inch balls.
Share
View full details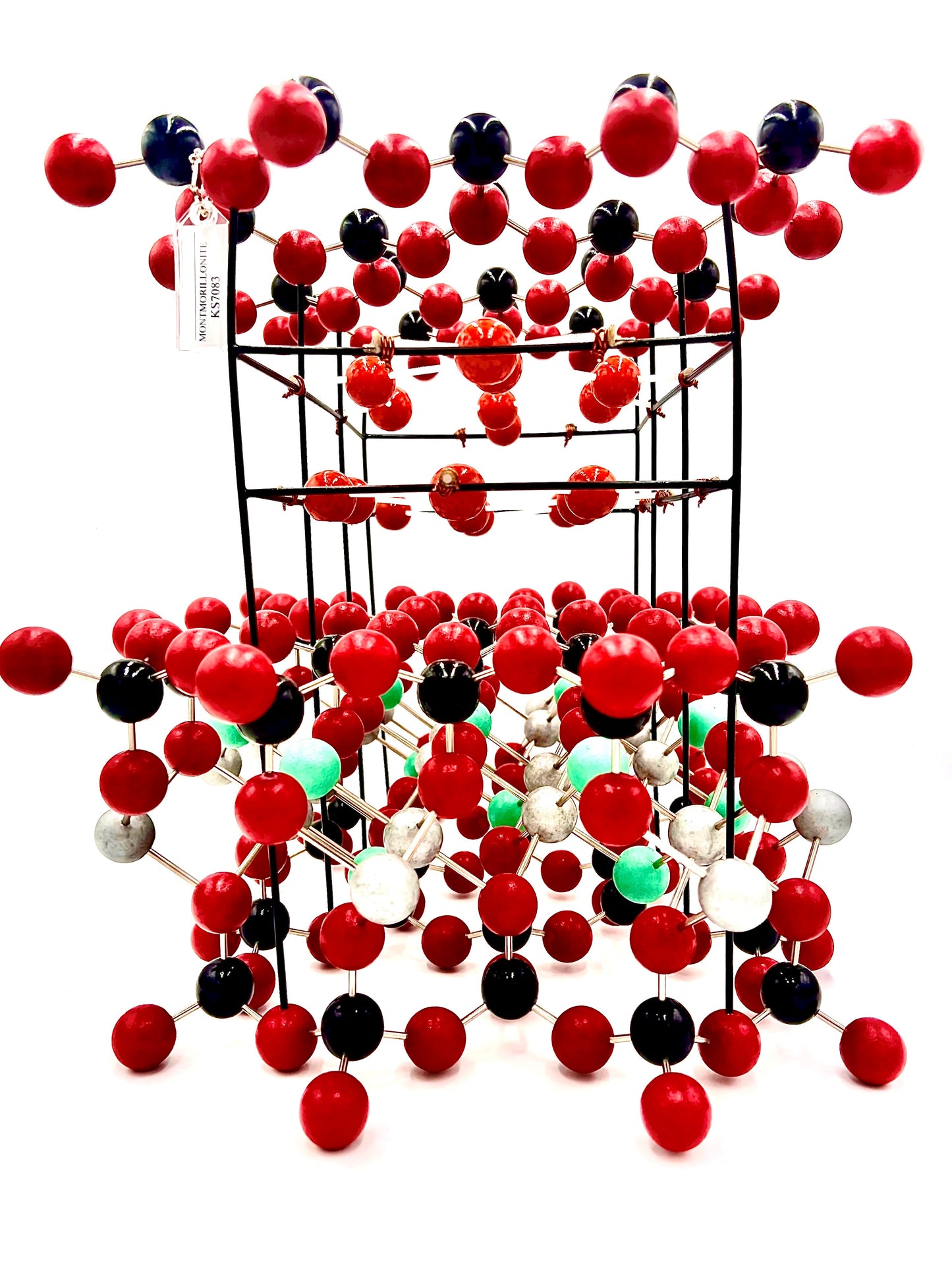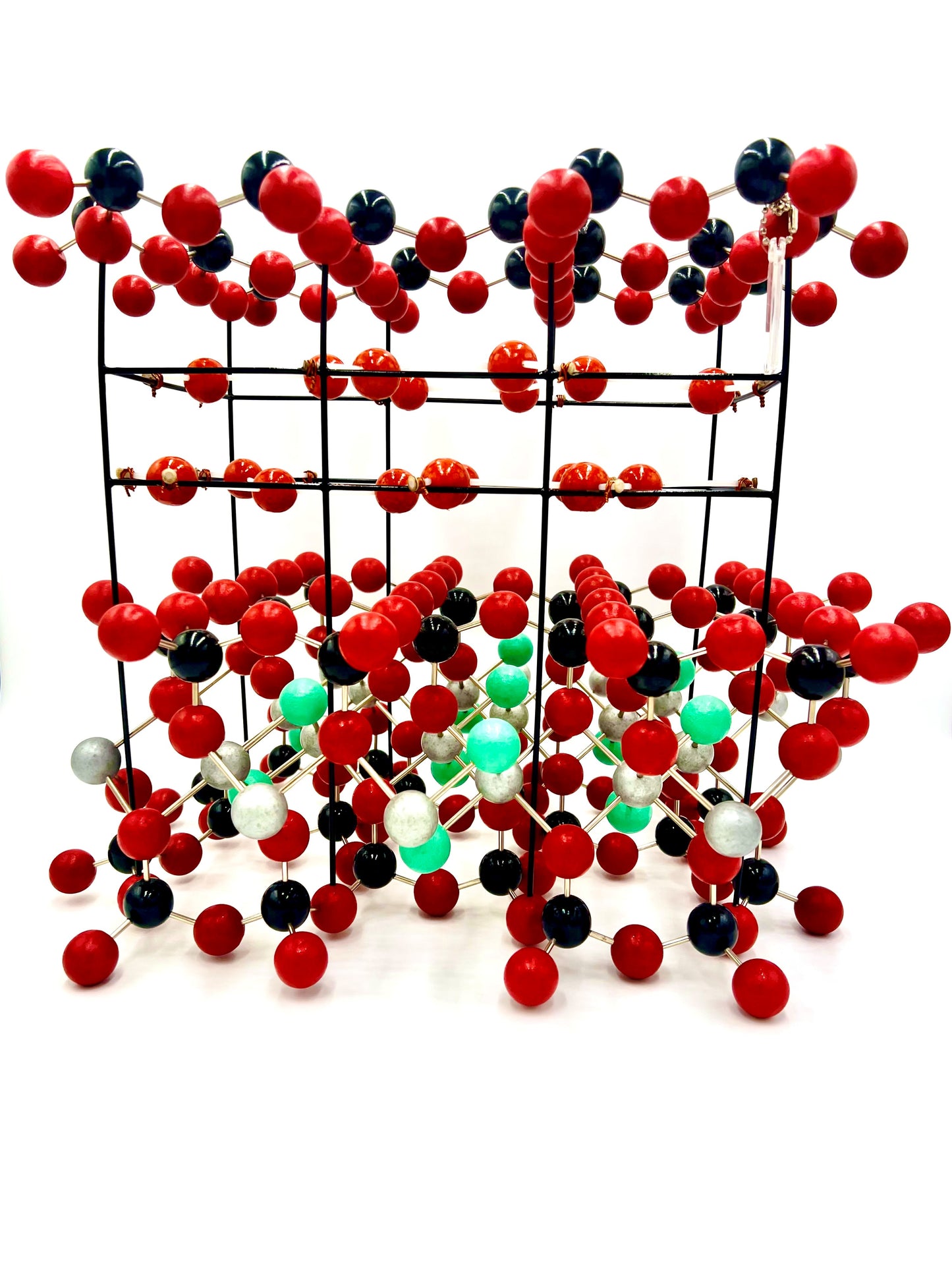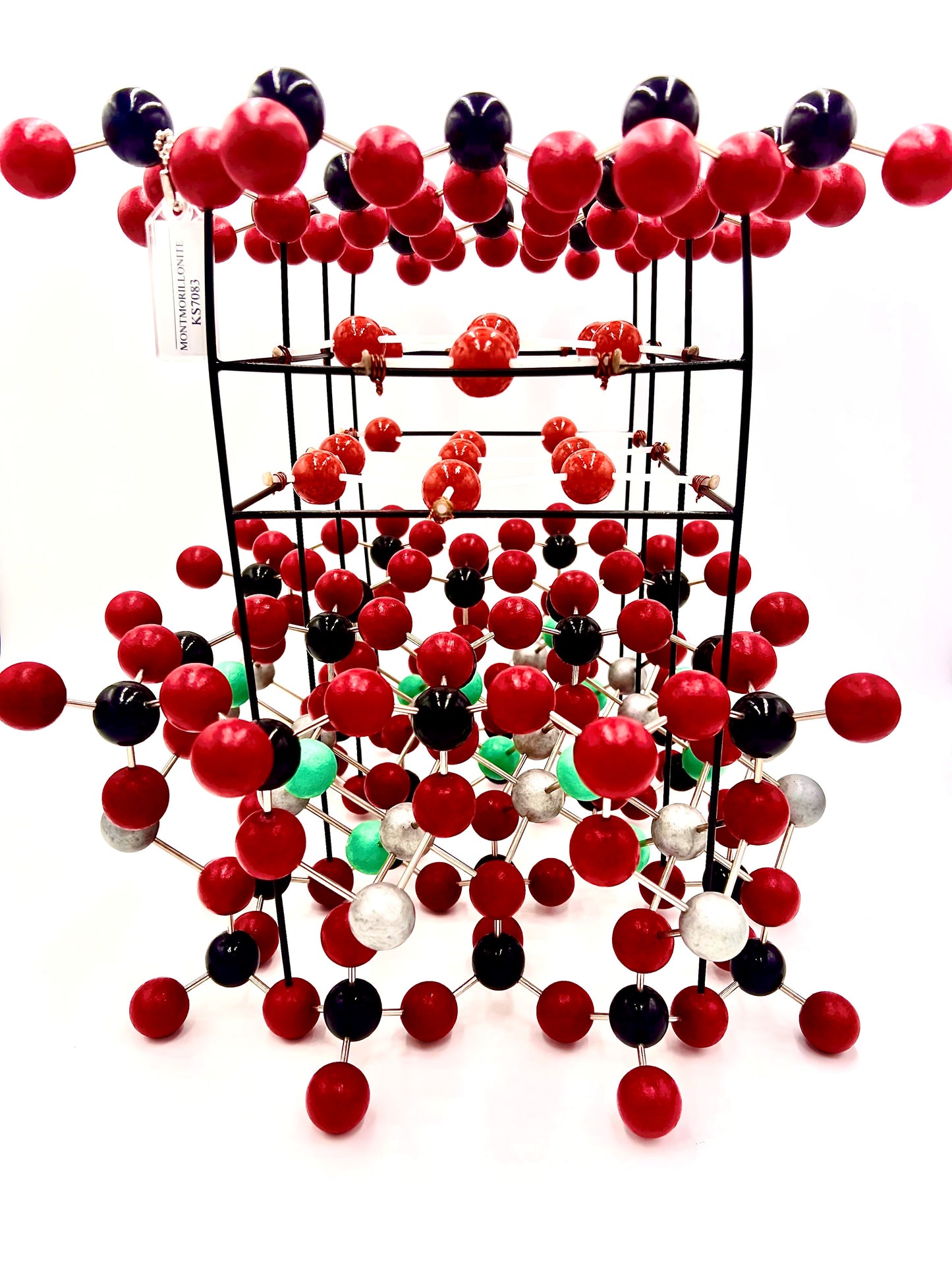 Do you need a formal quote for your purchasing department?
Add your products to the shopping cart. Then, at checkout, click "Request A Quote."
 Your cart will be emailed and saved for either you or your administrator to come back and execute the order.