Klinger Educational Products
Regular price
Sale price
$575.00
Unit price
per
Sale
Sold out
Kaolinite
Is a clay mineral, part of the group of industrial minerals, with the chemical composition Al2Si2O5(OH)4. It is a layered silicate mineral, with one tetrahedral sheet of silica (SiO4) linked through oxygen atoms to one octahedral sheet of alumina (AlO6) octahedra. Rocks that are rich in kaolinite are known as kaolin or china clay.
Kaolinite is one of the most common minerals; it is mined, as kaolin, in Pakistan, Vietnam, Brazil, Bulgaria, France, United Kingdom, Iran, Germany, India, Australia, Korea, the People's Republic of China, the Czech Republic, Spain and the United States.
Kaolinite clay occurs in abundance in soils that have formed from the chemical weathering of rocks in hot, moist climates—for example in tropical rainforest areas. Comparing soils along a gradient towards progressively cooler or drier climates, the proportion of kaolinite decreases, while the proportion of other clay minerals such as illite (in cooler climates) or smectite (in drier climates) increases. Such climatically-related differences in clay mineral content are often used to infer changes in climates in the geological past, where ancient soils have been buried and preserved.
In the Institut National pour l'Etude Agronomique au Congo Belge (INEAC) classification system, soils in which the clay fraction is predominantly kaolinite are called kaolisol (from kaolin and soil).
In the US the main kaolin deposits are found in central Georgia, on a stretch of the Atlantic Seaboard fall line between Augusta and Macon. The deposits were formed between the late Cretaceous and early Paleogene, about 100 million to 45 million years ago, in sediments derived from weathered igneous and metakaolin rocks.  Kaolin production in the US during 2011 was 5.5 million tonnes.
During the Paleocene–Eocene Thermal Maximum sediments were enriched with kaolinite from a detrital source due to denudation.
This model is hand made and is a permanent structure. We use only grade A materials including 1 inch balls made of hard maple wood which includes an enamel painted finish. Polished steel rods are used to connect the wooden balls together.
Kaolinite includes 150 1 inch balls.
Share
View full details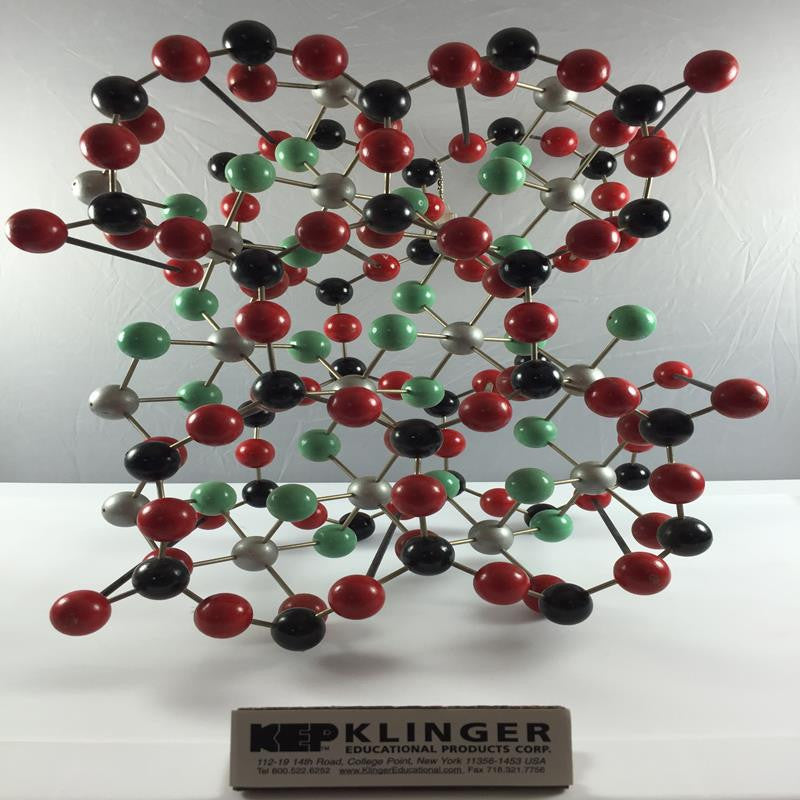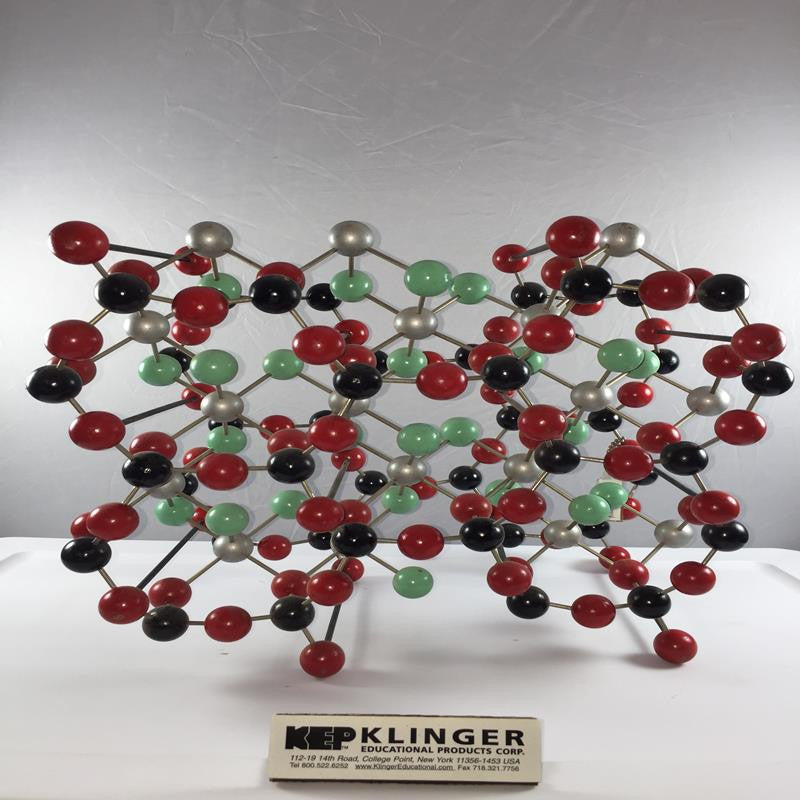 Do you need a formal quote for your purchasing department?
Add your products to the shopping cart. Then, at checkout, click "Request A Quote."
 Your cart will be emailed and saved for either you or your administrator to come back and execute the order.