Klinger Educational Products
Regular price
Sale price
$485.00
Unit price
per
Sale
Sold out
Illmenite
Illmenite is the titanium-iron oxide mineral with the idealized formula FeTiO 3. It is a weakly magnetic black or steel-gray solid. From the commercial perspective, ilmenite is the most important ore of titanium.
Ilmenite most often contains appreciable quantities of magnesium and manganese and the full chemical formula can be expressed as (Fe,Mg,Mn,Ti)O3. Ilmenite forms a solid solution with geikielite (MgTiO 3) and pyrophanite (MnTiO 3) which are magnesian and manganiferous end-members of the solid solution series.
Although there appears evidence of the complete range of mineral chemistries in the (Fe,Mg,Mn,Ti)O3 system naturally occurring on Earth, the vast bulk of ilmenites are restricted to close to the ideal FeTiO 3 composition, with minor mole percentages of Mn and Mg. A key exception is in the ilmenites of kimberlites where the mineral usually contains major amounts of geikielite molecules, and in some highly differentiated felsic rocks ilmenites may contain significant amounts of pyrophanite molecules.
At higher temperatures it has been demonstrated there is a complete solid solution between ilmenite and hematite. There is a miscibility gap at lower temperatures, resulting in a coexistence of these two minerals in rocks but no solid solution. This coexistence may result in exsolution lamellae in cooled ilmenites with more iron in the system than can be homogeneously accommodated in the crystal lattice.
Altered ilmenite forms the mineral leucoxene, an important source of titanium in heavy mineral sands ore deposits. Leucoxene is a typical component of altered gabbro and diorite and is generally indicative of ilmenite in the unaltered rock.
This model is hand made and is a permanent structure. We use only grade A materials including 1 inch balls made of hard maple wood which includes an enamel painted finish. Polished steel rods are used to connect the wooden balls together.

Illmenite includes  122  1 inch balls.
Share
View full details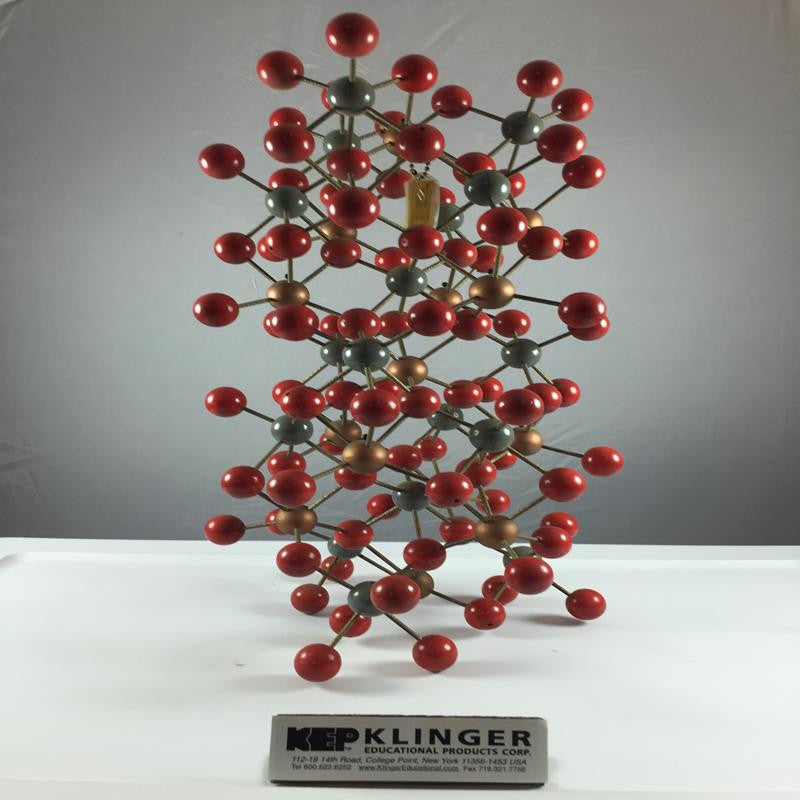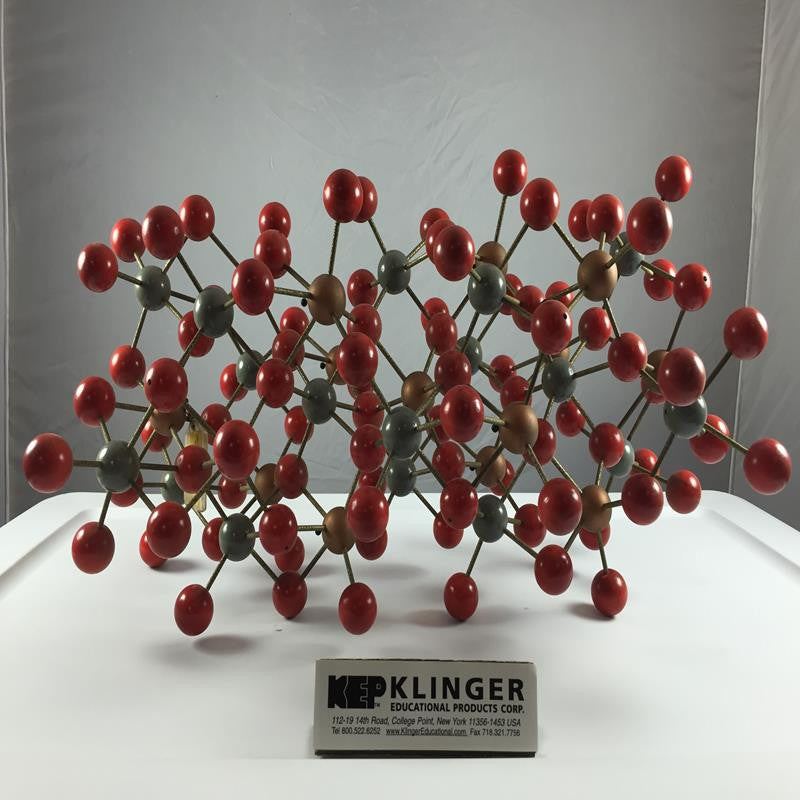 Do you need a formal quote for your purchasing department?
Add your products to the shopping cart. Then, at checkout, click "Request A Quote."
 Your cart will be emailed and saved for either you or your administrator to come back and execute the order.