Klinger Educational Products
Regular price
Sale price
$205.00
Unit price
per
Sale
Sold out
Chalcopyrites
A copper iron sulfide mineral that crystallizes in the tetragonal system. It has the chemical formula CuFeS2. It has a brassy to golden yellow color and a hardness of 3.5 to 4 on the Mohs scale. Its streak is diagnostic as green tinged black.
On exposure to air, chalcopyrite oxidises to a variety of oxides, hydroxides and sulfates. Associated copper minerals include the sulfides bornite (Cu5FeS4), chalcocite (Cu2S), covellite (CuS), digenite (Cu9S5); carbonates such as malachite and azurite, and rarely oxides such as cuprite (Cu2O). Chalcopyrite is rarely found in association with native copper.
This model is hand made and is a permanent structure. We use only grade A materials including 1 inch balls made of hard maple wood which includes an enamel painted finish. Polished steel rods are used to connect the wooden balls together.
Chalcopyrites includes 47 1 inch balls.
Share
View full details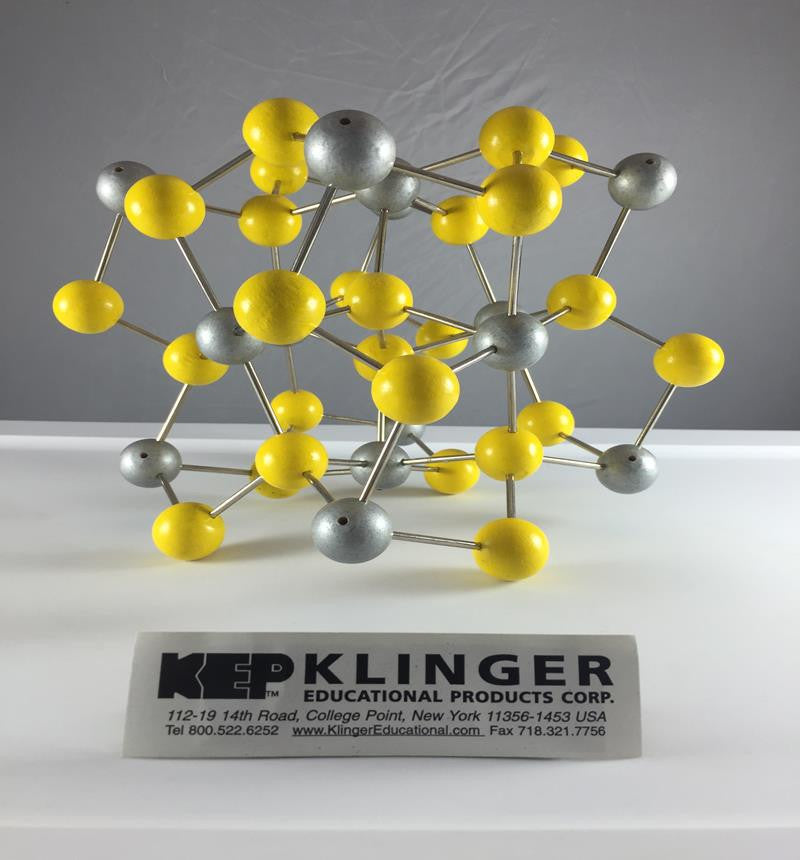 Do you need a formal quote for your purchasing department?
Add your products to the shopping cart. Then, at checkout, click "Request A Quote."
 Your cart will be emailed and saved for either you or your administrator to come back and execute the order.