Klinger Educational Products
Regular price
Sale price
$1,175.00
Unit price
per
Sale
Sold out
Talc Crystal Model
Talc is a clay mineral composed of hydrated magnesium silicate with the chemical formula H2Mg3(SiO3)4 or Mg3Si4O10(OH)2. In loose form, it is the widely used substance known as baby powder, also known as talcum powder. It occurs as foliated to fibrous masses, and in an exceptionally rare crystal form. It has a perfect basal cleavage, and the folia are non-elastic, although slightly flexible. It is the softest known mineral and listed as1 on the Mohs hardness scale. As such, it can be easily scratched by a fingernail. It has a specific gravity of 2.5–2.8, a clear or dusty luster, and is translucent to opaque. Talc is not soluble in water, but is slightly soluble in dilute mineral acids. Its color ranges from white to grey or green and it has a distinctly greasy feel. Its streak is white.
Talc is a metamorphic mineral that results from the metamorphism of magnesian minerals such as serpentine, pyroxene, amphibole, olivine, in the presence of carbon dioxide and water. This is known as talc carbonationor steatization and produces a suite of rocks known as talc carbonates.
Talc is primarily formed via hydration and carbonation via the following reaction;
serpentine + carbon dioxide → talc + magnesite + water
2 Mg3Si2O5(OH)4 + 3CO2 → Mg3Si4O10(OH)2 + 3 MgCO3 + 3 H2O
Talc can also be formed via a reaction between dolomite and silica, which is typical of skarnification of dolomites via silica-flooding in contact metamorphic aureoles;
dolomite + silica + water → talc + calcite + carbon dioxide
3 CaMg(CO3)2 + 4 SiO2 + H2O → Mg3Si4O10(OH)2 + 3 CaCO3 + 3 CO2
Talc can also be formed from magnesian chlorite and quartz in blueschist and eclogite metamorphism via the following metamorphic reaction:
chlorite + quartz → kyanite + talc + water
In this reaction, the ratio of talc and kyanite depends on aluminium content, with more aluminous rocks favoring production of kyanite. This is typically associated with high-pressure, low-temperature minerals such asphengite, garnet, glaucophane within the lower blueschist facies. Such rocks are typically white, friable, and fibrous, and are known as whiteschist.
Talc is a tri-octahedral layered mineral; its structure is similar to pyrophyllite, but with magnesium in the octahedral sites of the composite layers.
This model is hand made and is a permanent structure. We use only grade A materials including 1 inch balls made of hard maple wood which includes an enamel painted finish. Polished steel rods are used to connect the wooden balls together.
Talc includes 391   1 inch balls.
Share
View full details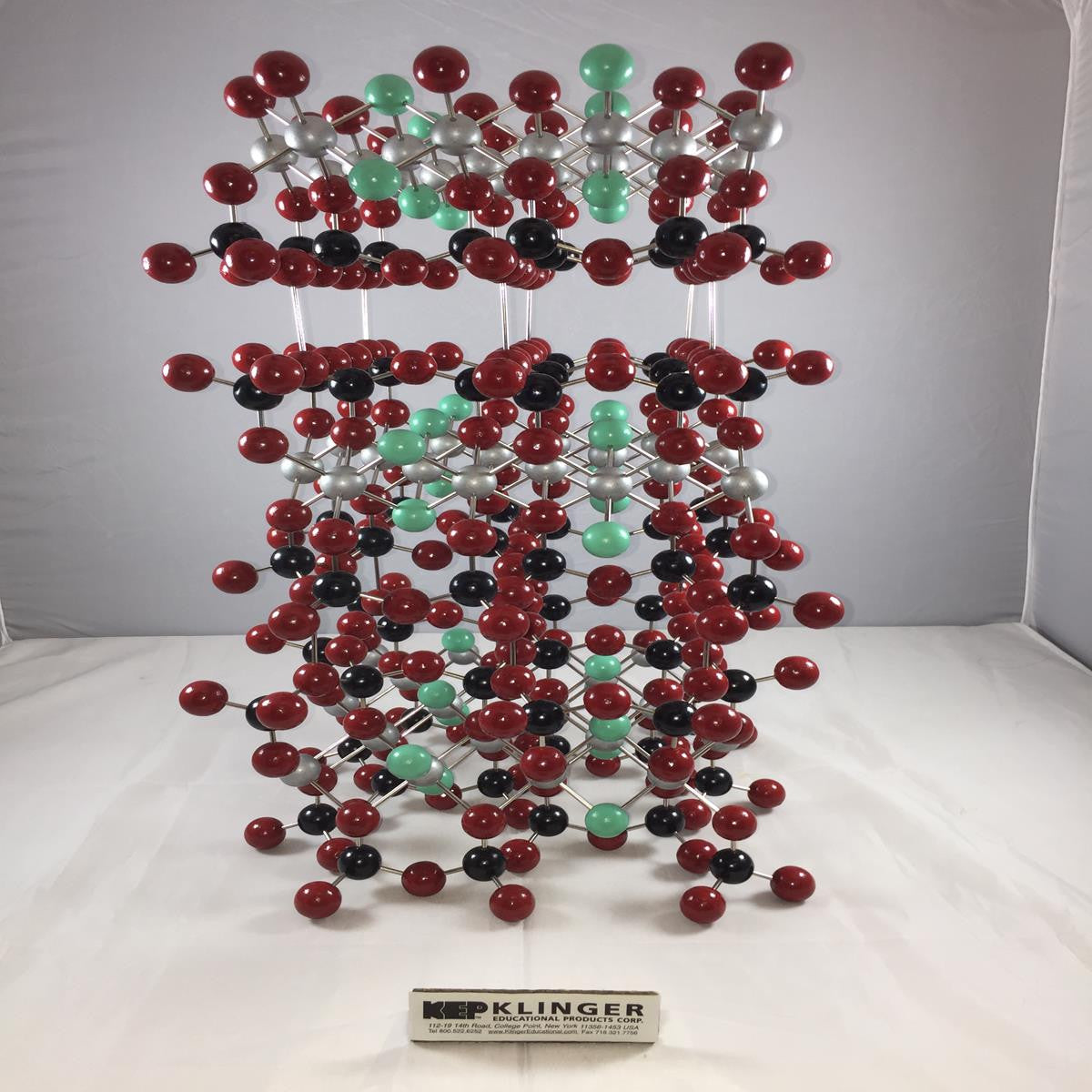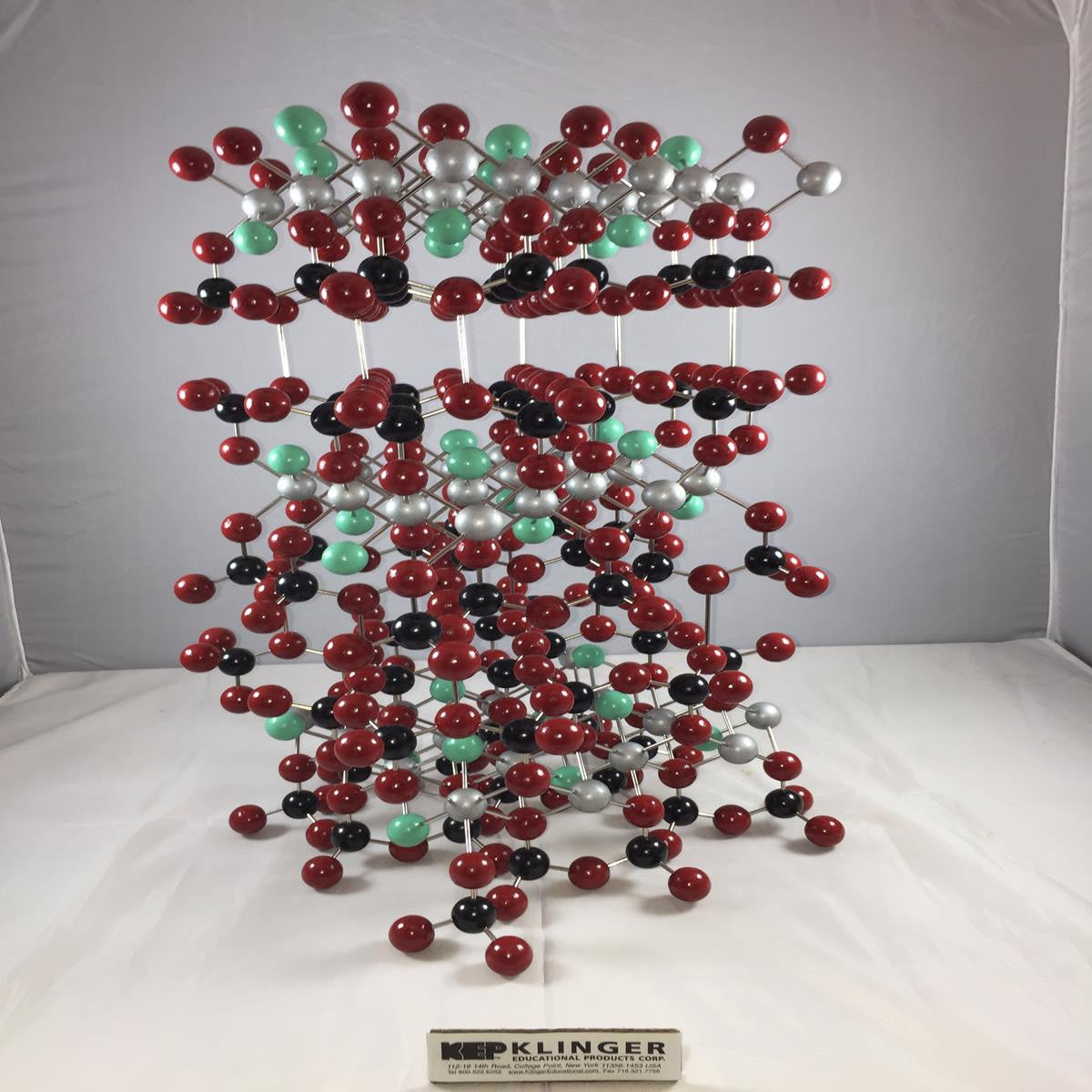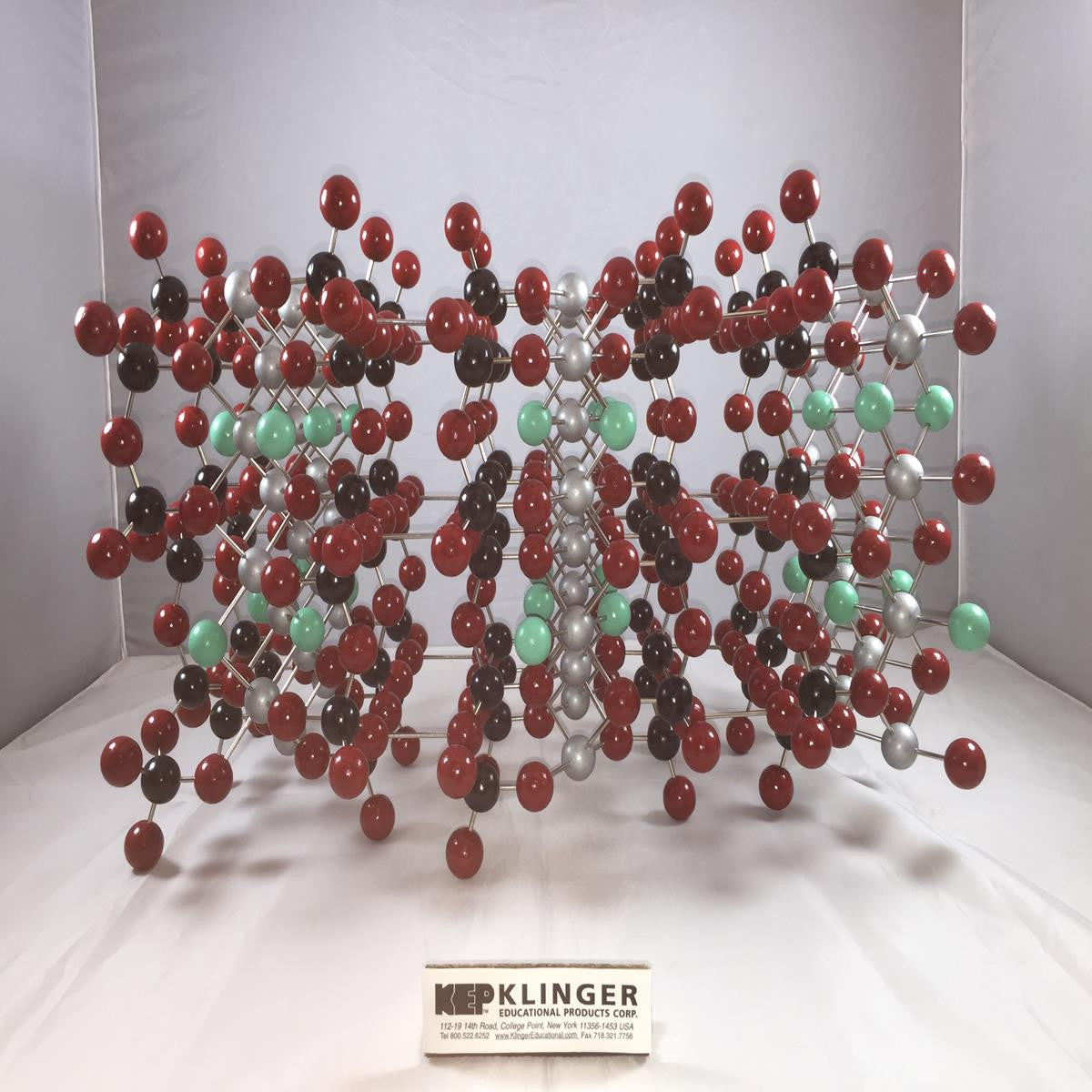 Do you need a formal quote for your purchasing department?
Add your products to the shopping cart. Then, at checkout, click "Request A Quote."
 Your cart will be emailed and saved for either you or your administrator to come back and execute the order.