Klinger Educational Products
Regular price
Sale price
$895.00
Unit price
per
Sale
Sold out
Gypsum Molecular Model
Gypsum is a soft sulfate mineral composed of calcium sulfate dihydrate, with the chemical formula CaSO4·2H2O. It is widely mined and is used as a fertilizer, and as the main constituent in many forms of plaster, blackboard chalk and wallboard. A massive fine-grained white or lightly tinted variety of gypsum, called alabaster, has been used for sculpture by many cultures including Ancient Egypt, Mesopotamia, Ancient Rome, Byzantine empire and the Nottingham alabasters of medieval England. It is the definition of a hardness of 2 on the Mohs scale of mineral hardness. It forms as an evaporite mineral and as a hydration product of anhydrite.
Gypsum is moderately water-soluble (~2.0–2.5 g/l at 25 °C)nand, in contrast to most other salts, it exhibits retrograde solubility, becoming less soluble at higher temperatures. When gypsum is heated in air it loses water and converts first to calcium sulfate hemihydrate, (bassanite, often simply called "plaster") and, if heated further, to anhydrous calcium sulfate (anhydrite). As for anhydrite, its solubility in saline solutions and in brines is also strongly dependent on NaCl concentration.
Gypsum crystals are found to contain anion water and hydrogen bonding.
Gypsum is a common mineral, with thick and extensive evaporite beds in association with sedimentary rocks. Deposits are known to occur in strata from as far back as the Archaean eon. Gypsum is deposited from lake and sea water, as well as in hot springs, from volcanic vapors, and sulfate solutions in veins. Hydrothermal anhydrite in veins is commonly hydrated to gypsum by groundwater in near-surface exposures. It is often associated with the minerals halite and sulfur. Pure gypsum is white, but other substances found as impurities may give a wide range of colors to local deposits.
Because gypsum dissolves over time in water, gypsum is rarely found in the form of sand. However, the unique conditions of the White Sands National Monument in the US state of New Mexico have created a 710 km2(270 sq mi) expanse of white gypsum sand, enough to supply the construction industry with drywall for 1,000 years. Commercial exploitation of the area, strongly opposed by area residents, was permanently prevented in 1933 when president Herbert Hoover declared the gypsum dunes a protected national monument.
Gypsum is also formed as a by-product of sulfide oxidation, amongst others by pyrite oxidation, when the sulfuric acid generated reacts with calcium carbonate. Its presence indicates oxidizing conditions. Under reducing conditions, the sulfates it contains can be reduced back to sulfide by sulfate reducing bacteria. Electric power stations burning coal with flue gas desulfurization produce large quantities of gypsum as a byproduct from the scrubbers.
This model is hand made and is a permanent structure. We use only grade A materials including 1 inch balls made of hard maple wood which includes an enamel painted finish. Polished steel rods are used to connect the wooden balls together.
Gypsum includes 146  1 inch balls.
Share
View full details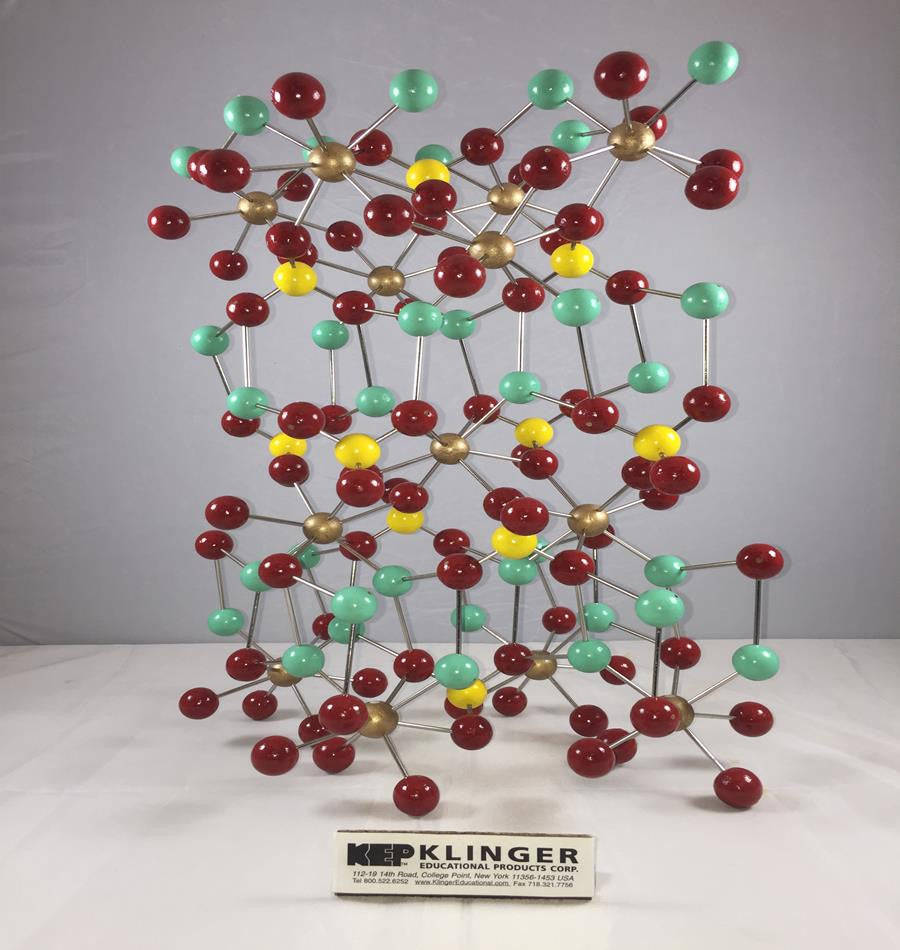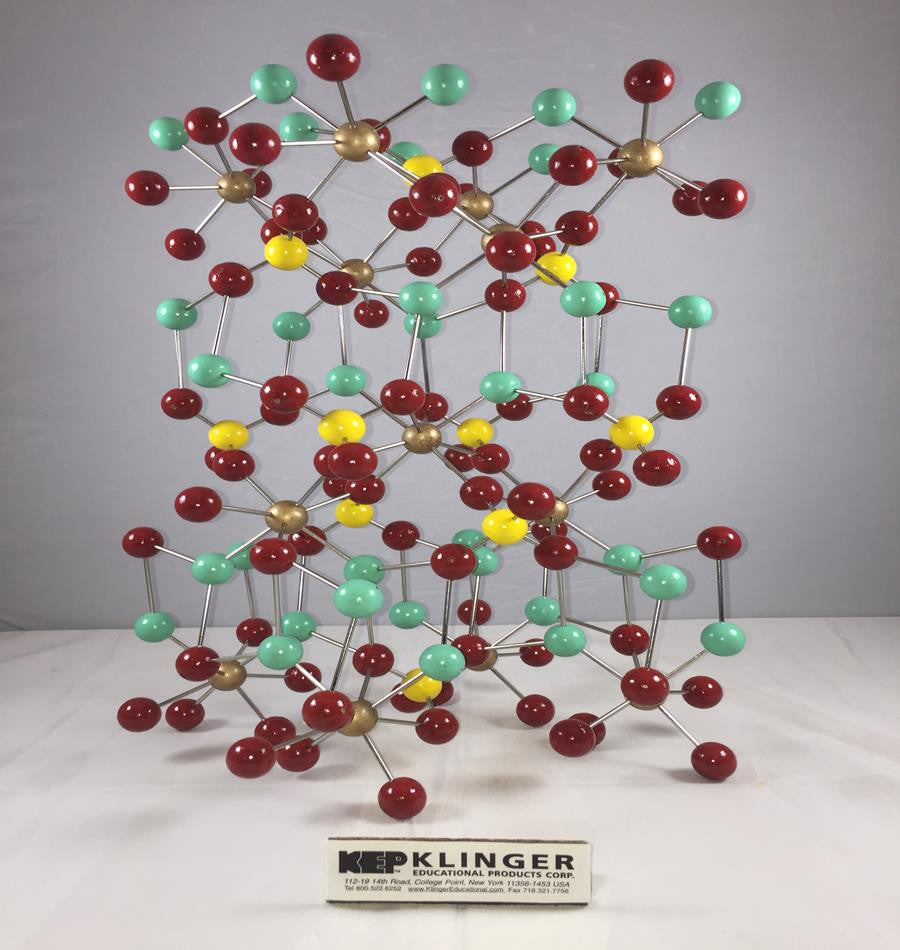 Do you need a formal quote for your purchasing department?
Add your products to the shopping cart. Then, at checkout, click "Request A Quote."
 Your cart will be emailed and saved for either you or your administrator to come back and execute the order.