Kemtec
Regular price
$306.00
Sale price
$220.00
Unit price
per
Sale
Sold out
Analysis of Minerals & Soils 10-500
Target Grades: 9-14
Minerals and Soils Analysis teaches students to utilize physical and chemical techniques to thoroughly investigate crime scene samples. Soil, glass, dust, and specks of metal are just some of the trace evidence analyzed in this kit to link a suspect to the scene of the crime. Analyses include comparison of acidity; comparison of particle sizes using sieves; comparison of particle densities using density gradient tubes; and comparison of minerals present through the use of wet chemistry. Now includes Hands-On Soil Classification Activities for Determining Soil Texture by Sedimentation or by Using the Feel Method. Required not included: fume hood, UV light, balance, microscope, oven / lamp / or hot plate, glassware, and general lab supplies. Contains lead nitrate. Meets national standards for grades 9-12.
Scope of Delivery • Instructor Manual • Student Data Sheets • Soil Sample A • Soil Sample B • Soil Sample C • Soil Sample D • Soil Sample "Crime Scene" • Suspect A (Glass Beads) • Suspect B (Glass Beads) • Crime Scene (Glass Beads) • Density Gradient Tubes • Medicine Droppers • Microscope Slides • Polarizing Film • Magnifying Glasses • Plastic Forceps • Plastic Spoons • Aluminum Pans • Sets of Sieves • Universal Indicator Chart • Labels • Bromoform • Bromobenzene • Universal Indicator • Hydrochloric Acid Solution
Share
View full details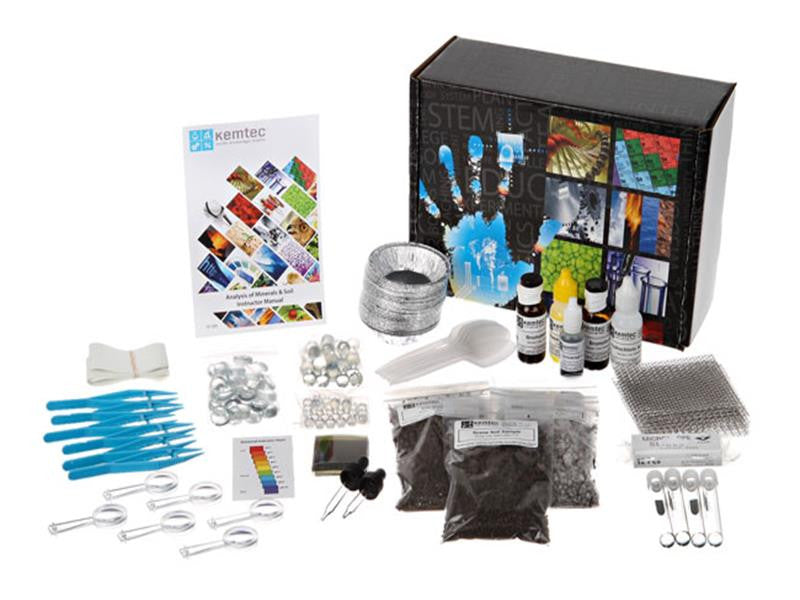 Do you need a formal quote for your purchasing department?
Add your products to the shopping cart. Then, at checkout, click "Request A Quote."
 Your cart will be emailed and saved for either you or your administrator to come back and execute the order.