CORNELSEN-EXPERIMENTA
Regular price
Sale price
$3,675.00
Unit price
per
Sale
Sold out
Demonstration Kit Physics
To successfully convey physical content, it is essential to carry out real experiments.
The equipment set consists of two sturdy storage
cases in which all necessary equipment and materials for performing basic physical experiments are housed. The parts, which have long been tried and tested in everyday school life, allow safe and long-term use.
Except for a simple power supply device for the optical and electrical experiments, no additional parts are required to carry out the proposed experiments. No special room is required to carry out the experiments.
All parts are compatible with all devices in our overall range, so that the equipment can be added at any time.
Content of the equipment set:
Basic configuration:
rail with feet
Reiter, support rods, Doppel‧muffen, retaining clips, hooks, rings,
table, line
scale with pointers
tape measure
weight set
Mechanics:
rollers, levers, axis
scales, ground pieces
of hook weights
coil spring
dynamometer
car and friction pad
balls
discharge vessel
hollow and Full body
density determination body
Cartesian diver
Plastic tub , glass equipment
manometer, balloon
scale with capillary tube,
plastic syringes, tube cap,
hoses with coupling
Ring for surface tension
funnel, rubber stopper
caloric:
thermometer,
wire mesh retaining ring , burner
cork flour, copper tube
Optics:
optical light, condenser , screen and
slide holder
screens, shadow ball
screens, mirrors
screen and mirror holders,
lenses, optical bodies,
candles, candle holders,
electrical systems:
plastic rod , woolen cloth,
electroscope
magnets , Iron powder
magnetic needle with storage
electrode holder , electrodes
copper sulfate powder
lamp base, socket base
incandescent lamps, switch,
potentiometer, insulating holder ,
heating wire, lead wire
Experimental cable
conductor swing, the spinning reel
spool, U-core and I-core
voltmeter, ammeter
galvanometer
ALSO INCLUDED:

1650031   
Clearance plan basics of physics - Box 1
1650032   Basics of physics allocation plan - Box 2

165005     
Experiment instructions Fundamentals of Physics
Share
View full details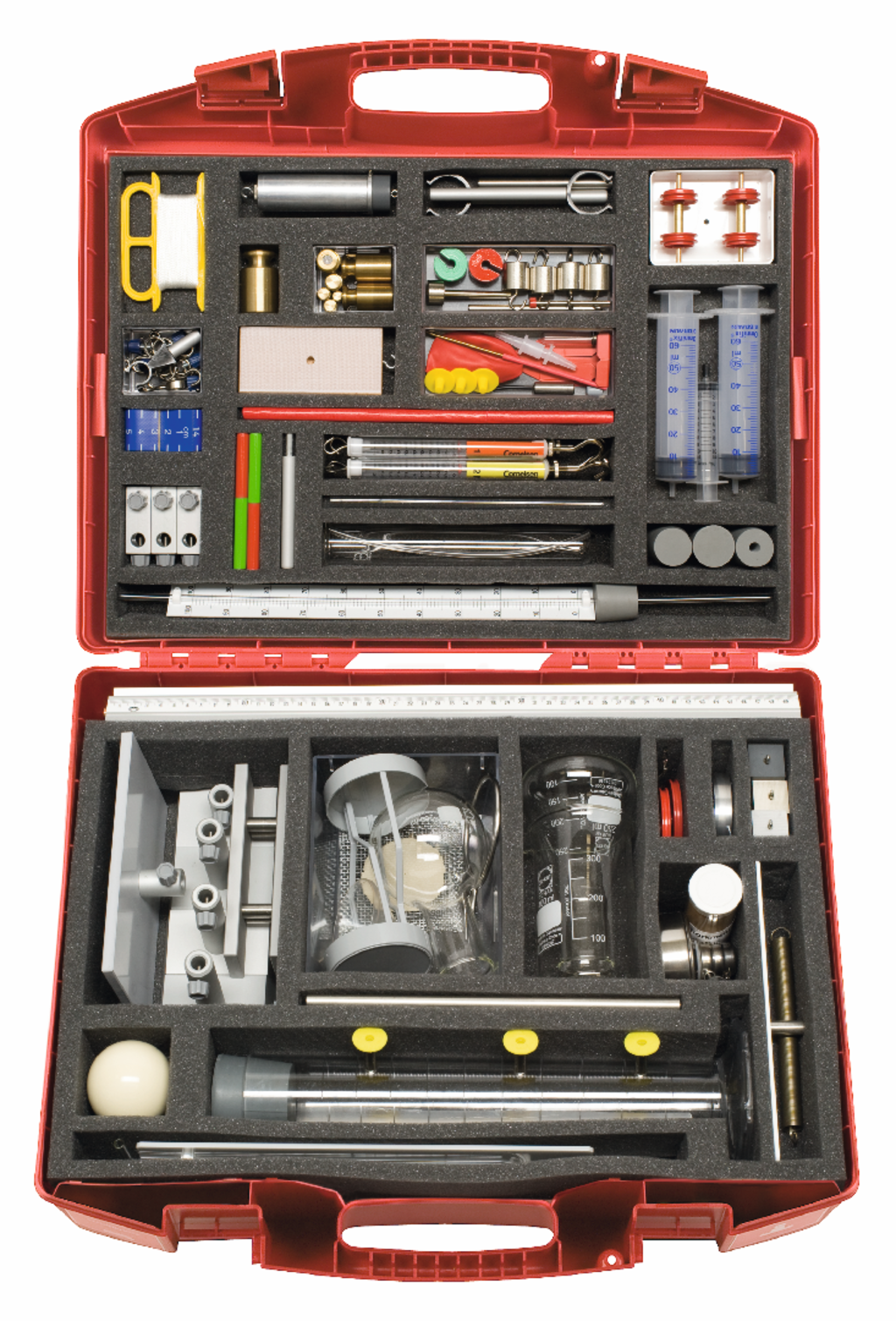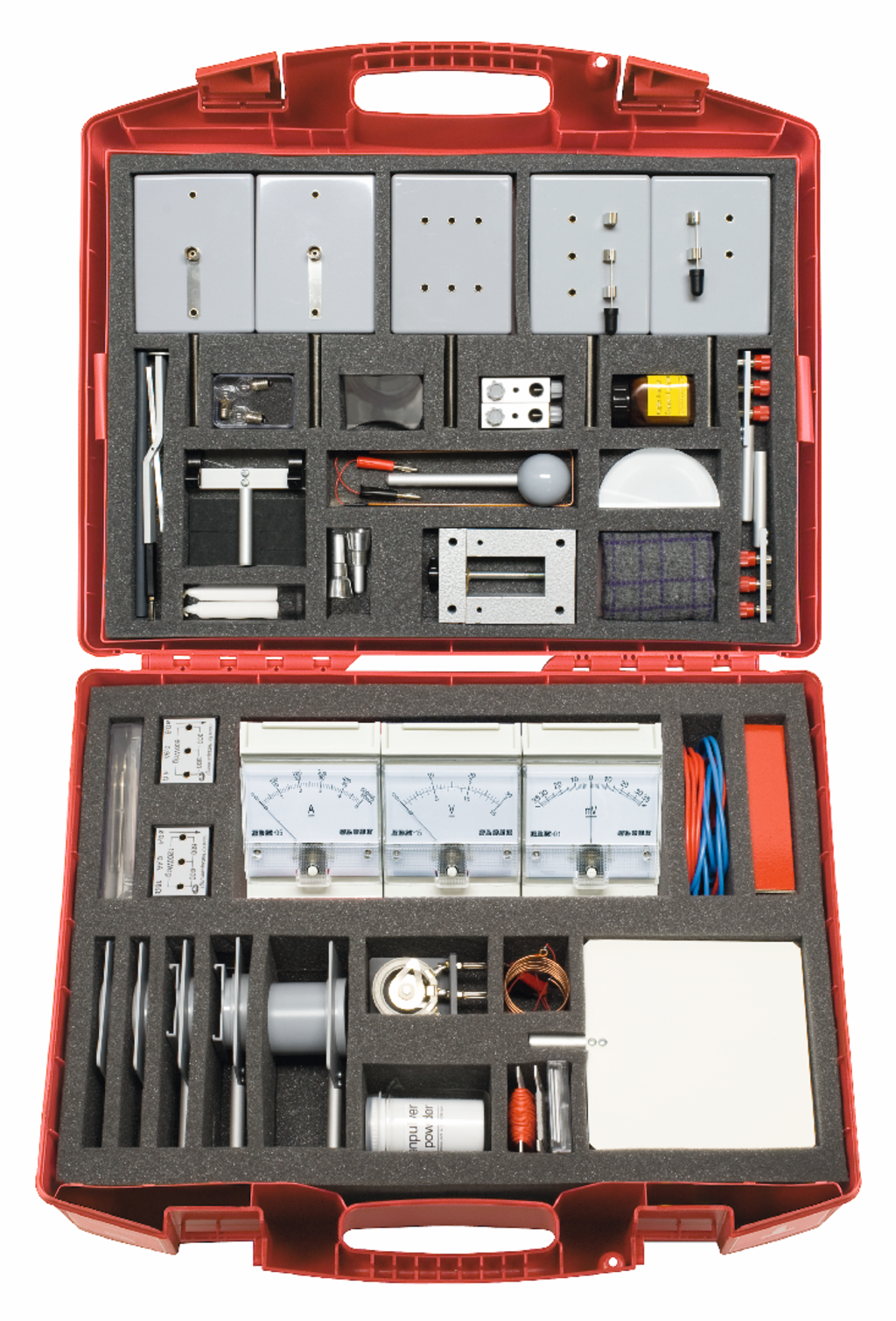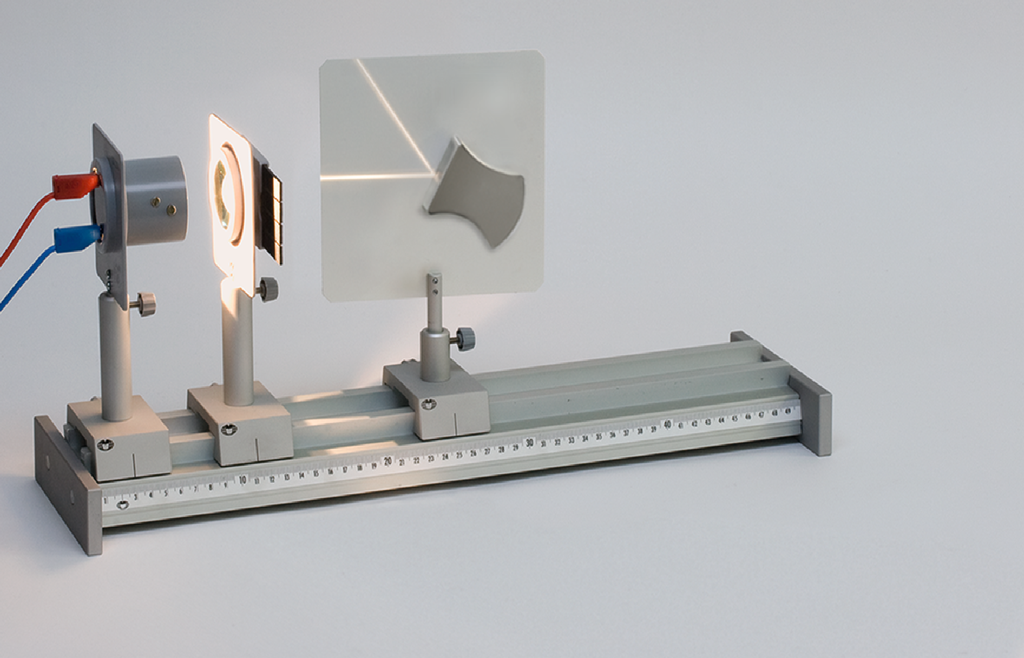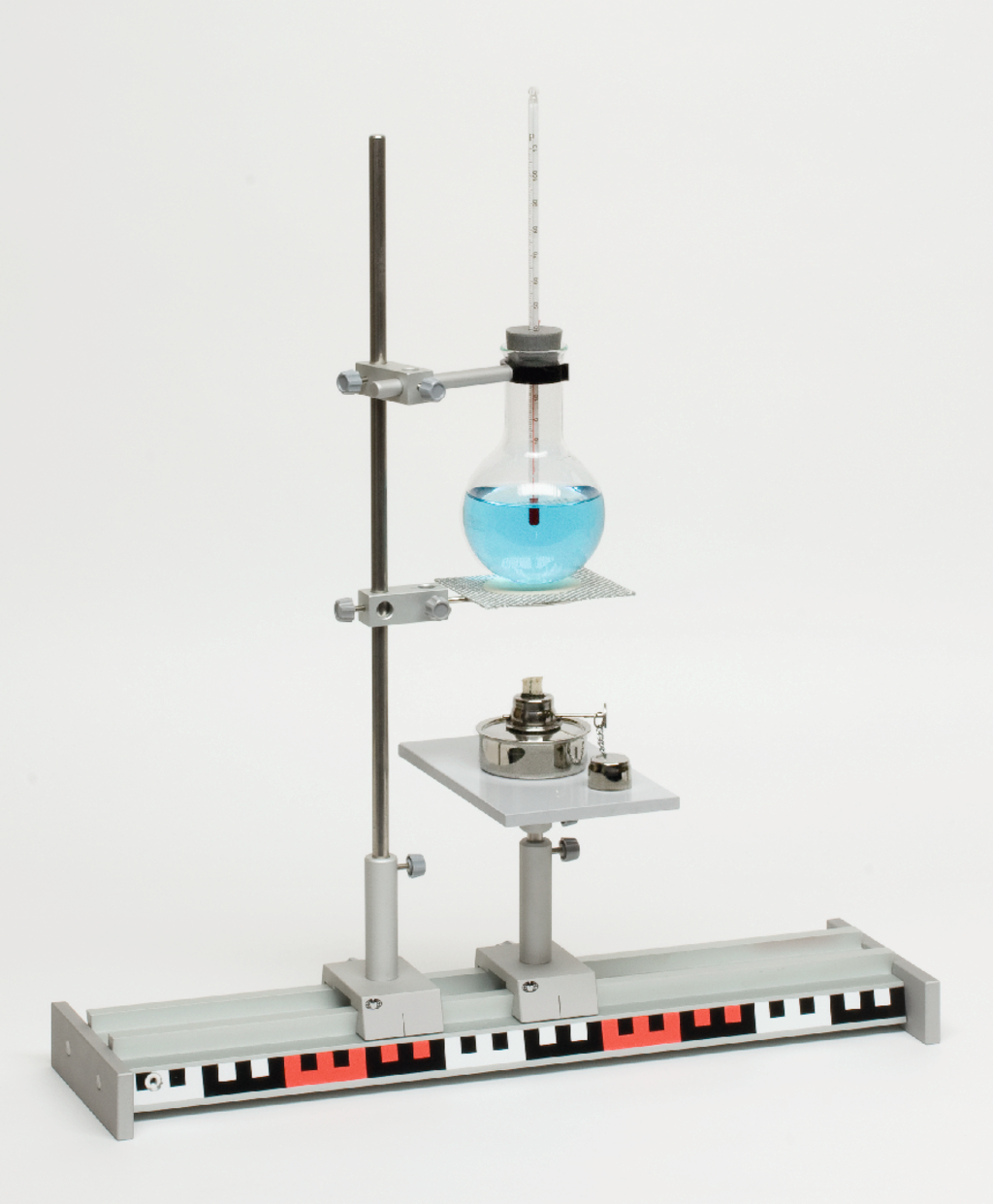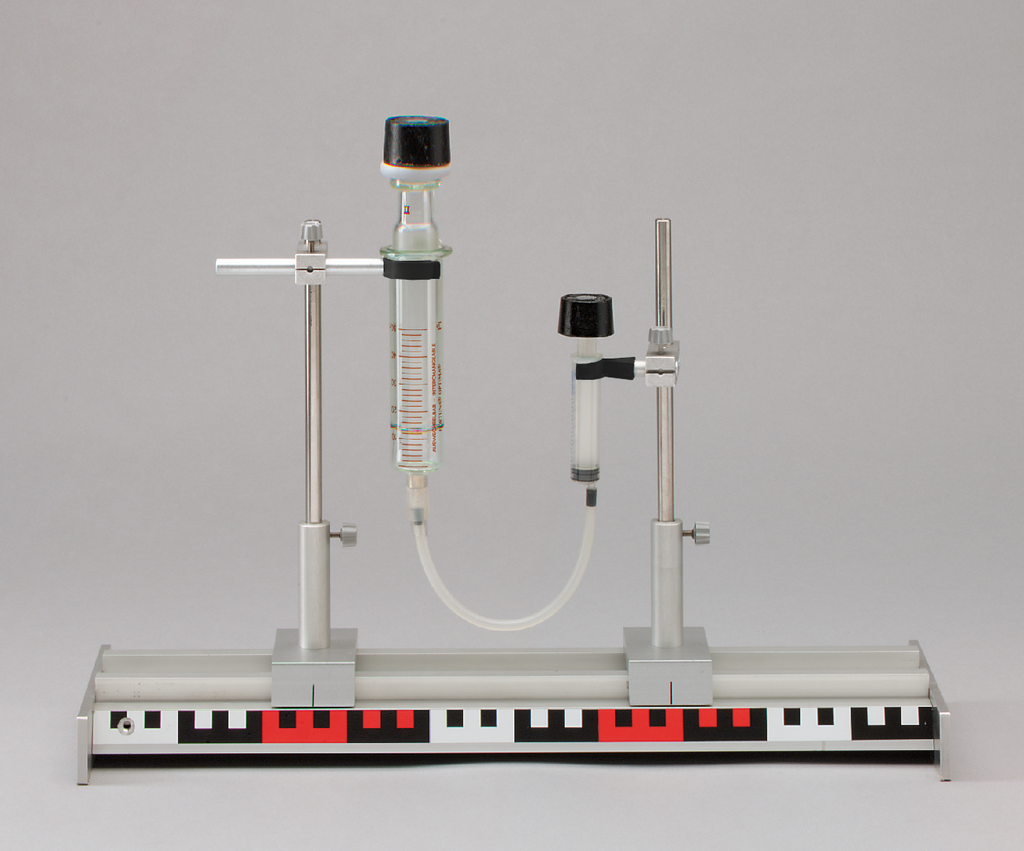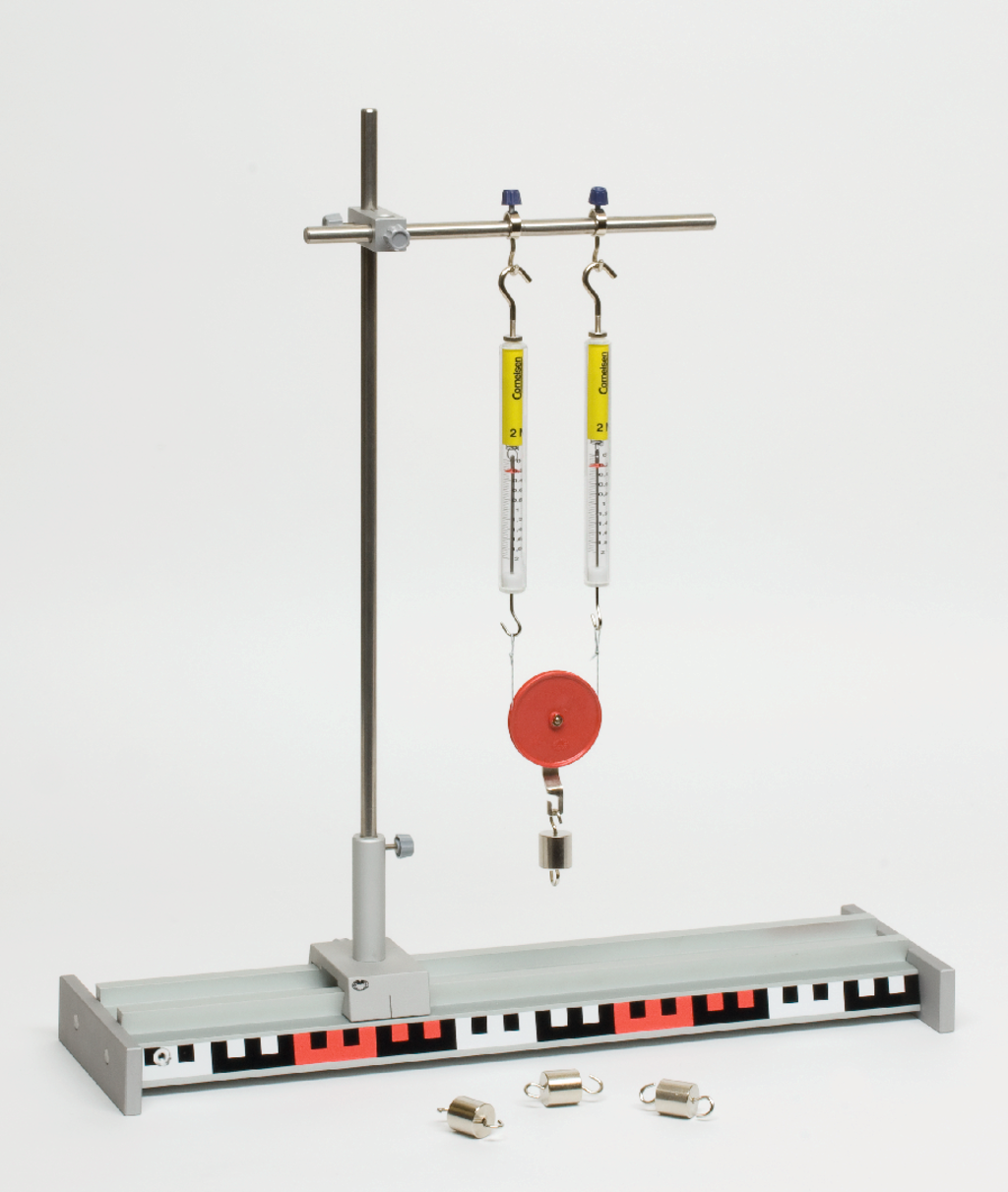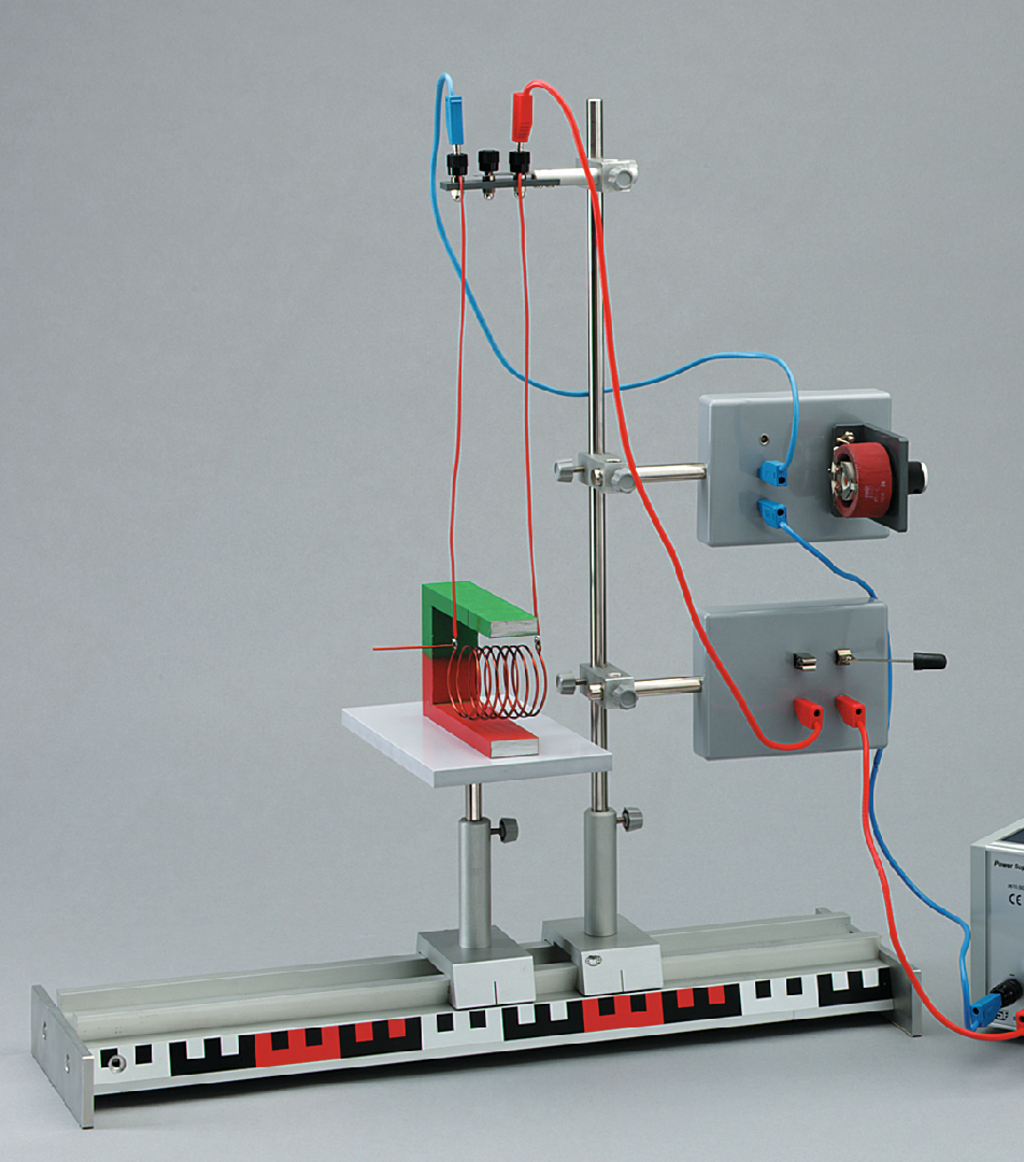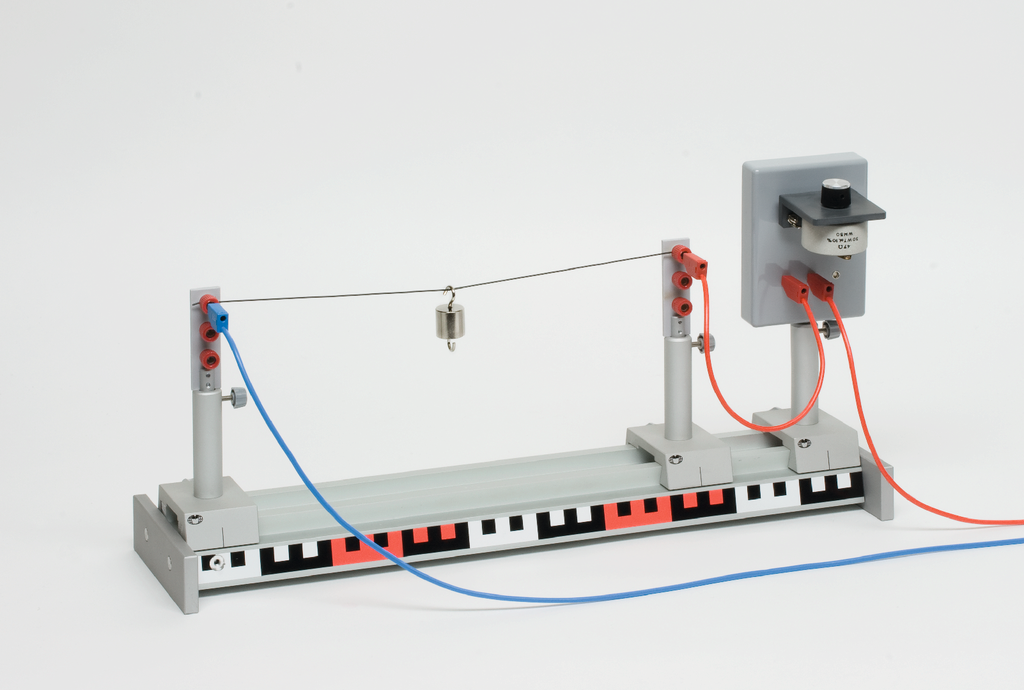 Do you need a formal quote for your purchasing department?
Add your products to the shopping cart. Then, at checkout, click "Request A Quote."
 Your cart will be emailed and saved for either you or your administrator to come back and execute the order.