CORNELSEN-EXPERIMENTA
Regular price
Sale price
$199.00
Unit price
per
Sale
Sold out
Mini Kit Optics
The box contains instructions and materials, e.g. B. a projection box, a flashlight with lamp holder, batteries, a slit screen, lenses, umbrellas and a shadow stick.
A profile rail on which optical elements are placed
serves as an optical bench. Basic experiments in the field of optics can be carried out with the materials in the box . The instructions describe the following 15 experiments:

 Propagation of light
Formation of the shadow
Reflection of light
Refraction of light
Reflection on a mirror
Images on a flat mirror
Focus of a converging lens
Images through converging lenses
Function of the eye
Function of the glasses
Model of a camera
Model of a slide projector
Model of an astronomical telescope
Model of a microscope
Decomposition of light
CONTENTS OF THIS KIT:
2 × Tea lights in metal cups
3 × Cross stand
1 × Art glass, transparent
1 × Plastic plate, white
1 × Shadow rod (fixing rod)
1 × Profile rail with holes
1 × Projection box, black
1 × Slit diaphragm 2/1
1 × Cross stand, gray for 16023
1 × flashlight
1 × Lamp holder with groove
1 × Mirror, glass
1 × Lens, f = + 50 mm
1 × Lens, mounted biconvex 100 mm
1 × Arrow bezel
1 × Prism, equilateral, 25 x 25 mm
1 × Cuvette
4 × Mignon cells 1.5 V, alkaline, 4 pieces
ALSO INCLUDED:
161105 Experiment instructions for mini-box optics
Share
View full details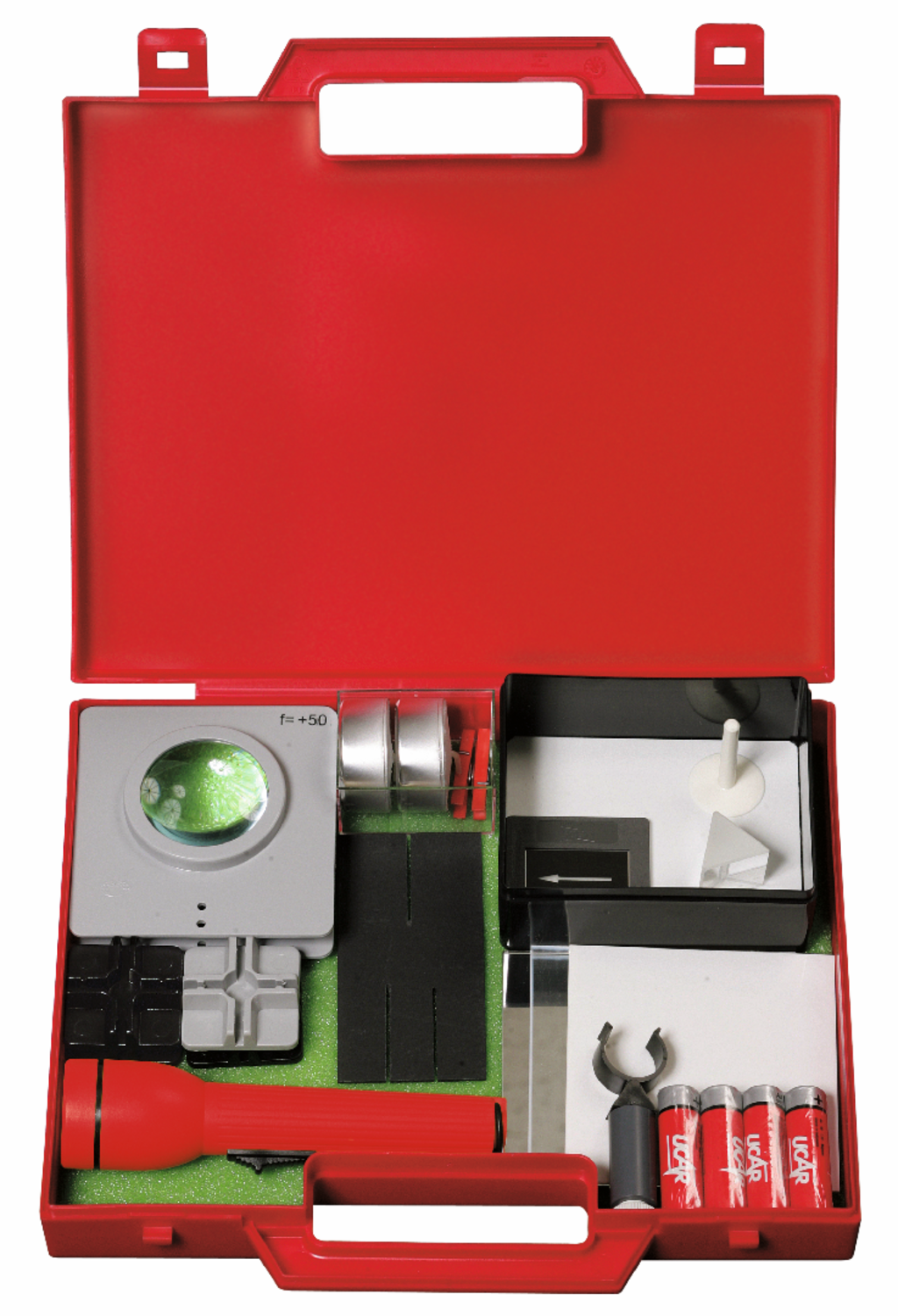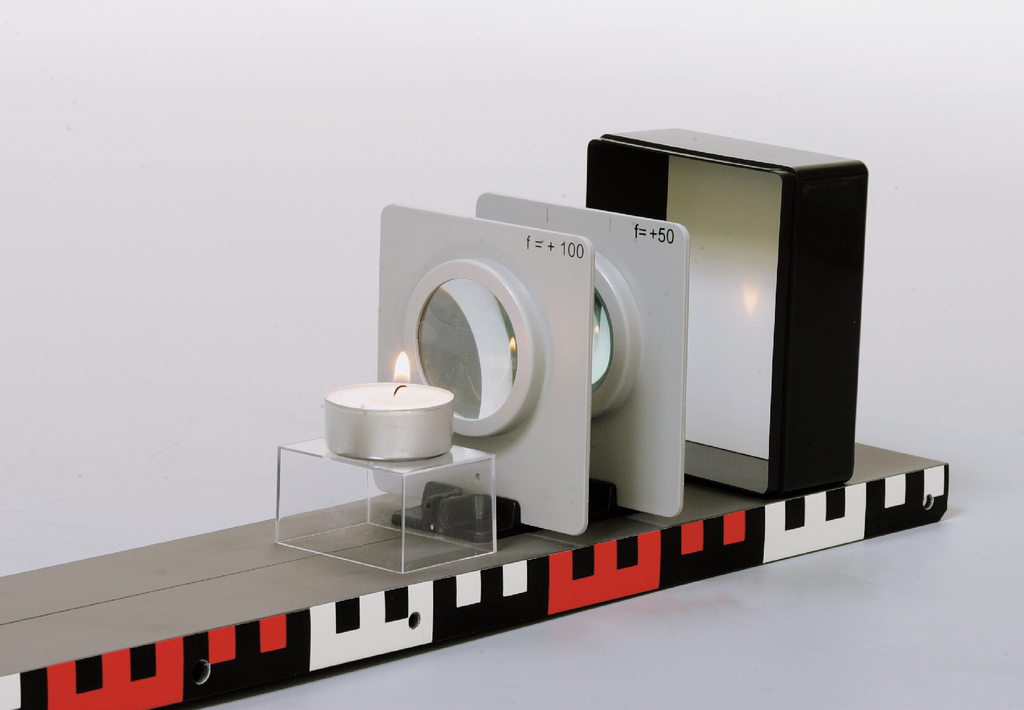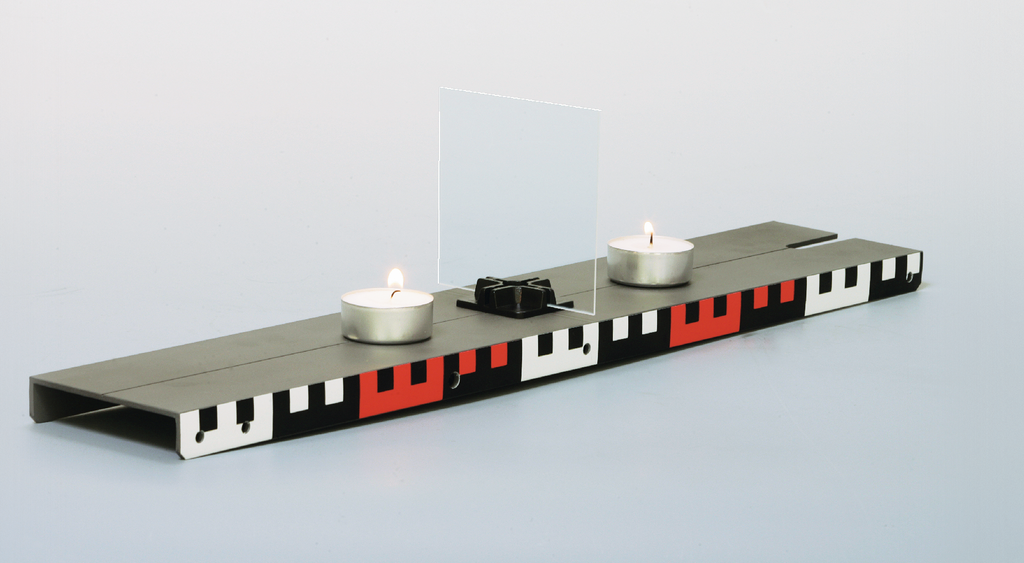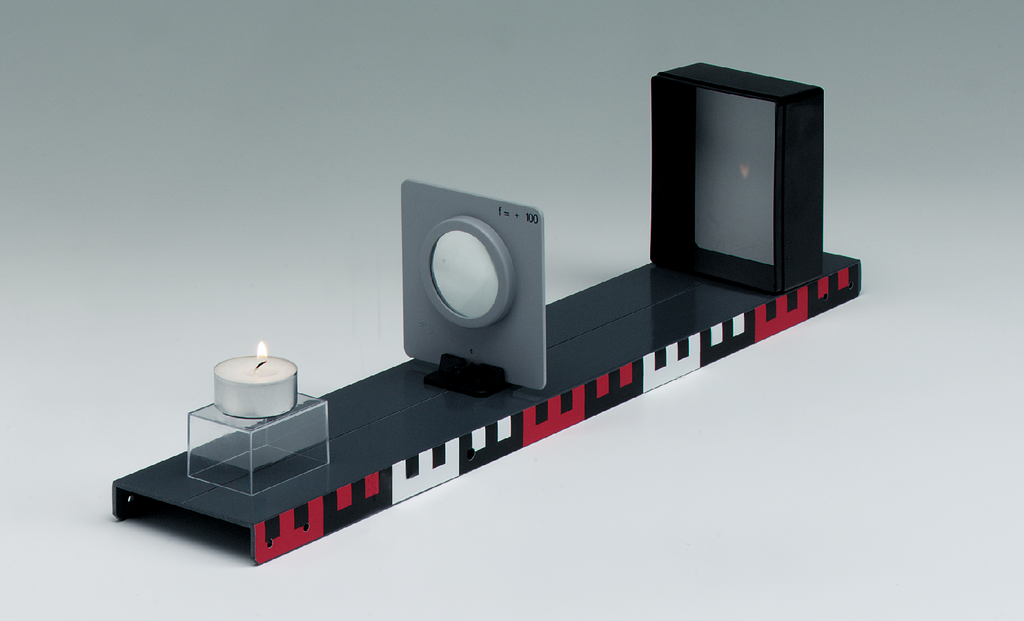 Do you need a formal quote for your purchasing department?
Add your products to the shopping cart. Then, at checkout, click "Request A Quote."
 Your cart will be emailed and saved for either you or your administrator to come back and execute the order.